Dead Down Wind Adds William Gartland & Associates to Sales Force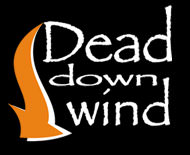 Pleasant Valley, MO – -(AmmoLand.com)- Dead Down Wind, an industry leader in scent prevention, has announced the addition of William Gartland & Associates to their sales force.
"To be able to work with such a proven force and book end in the outdoor industry, like William Garland & Associates is a true pleasure" stated Gary Reed, "We know that all the fine folks at the agency will help Dead Down Wind continue its growth."
With 33 years of experience and a territory that covers everything east of the Mississippi, including Oklahoma and Texas, William Gartland & Associates is one of the most sought after sales group in the hunting industry.
Headquartered in Youngstown, Ohio, this well respected sales group has 13 sales people covering a 29 state territory. They will be calling on large and small retail stores expanding the current market of Dead Down Wind products.
"I am thrilled to be working with such a great company and great product line" stated William Gartland & Associates. "I am looking forward to helping Dead Down Wind's continue to dominate the scent prevention and hunting accessory categories".
About Dead Down Wind:
Dead Down Wind is a premium supplier of quality scent prevention products designed to help outdoor enthusiasts become more successful in the field. Dead Down Wind revolutionized the scent elimination industry through the development of a bio-engineered process known as ESPTM (Enzyme Scent Prevention). Unlike cover sprays that can only attempt to mask these odors, or carbon clothing that only attempts to contain it., the enzymes in Dead Down Wind® actually PREVENT odor-causing bacteria from forming – allowing you to maintain a zero scent environment.