Deer Harvest Expected To Be Smaller In 2009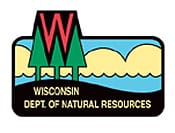 MADISON Wi – -(AmmoLand.com)- Wisconsin wildlife biologists anticipate the statewide deer harvest will be lower than last year.
"There are a number of factors coming together in 2009 that will most likely lead to a lower total deer harvest," said Keith Warnke, big game ecologist for the Wisconsin Department of Natural Resources. "There are fewer herd control units and no earn-a-buck requirement except in the Chronic Wasting Disease Management Zone, below average fawn production in the past two years, a reduced number of antlerless permits in northern Wisconsin due to lower deer populations in that region and a delayed corn harvest. All these will contribute to a lower antlerless deer harvest and a lower total harvest."
Herd control and earn-a-buck hunts encourage or require the harvest of antlerless deer and without their broad application, the antlerless harvest and therefore the total harvest are almost certain to drop, say wildlife managers.
"Hunters told us they wished to return to a more historically traditional hunt," said Warnke. "They will see that traditional hunt in many deer management units in the north and central forest where deer populations are at or close to a healthy goal, and where there will be no earn a buck and few or no antlerless permits issued. Herd control and earn-a-buck are accomplishing what they were intended to do, bringing deer numbers down to healthy population goals in parts of the state."
A byproduct of the 2009 season structure may be an increase in the proportion of bucks harvested in some units. Biologists note that local populations are the most important factor to the hunters and that can vary widely. Scouting, patterning and lining up alternative hunting spots could make the difference.
"As every year, hunters will need to do their homework and scouting and find areas deer are using," said Warnke. "Hunters who spend time getting prepared are most likely to be in the ranks of successful hunters. Annually, fewer than 40 percent of hunters bag a deer.

"But deer hunting is a whole lot more than just killing a deer," Warnke added. "For most deer hunters, it's about spending time with family and friends getting outside in the autumn air, observing wildlife and enjoying the various traditions associated with the deer season. Some hunters will bag a deer and some won't. It's always been that way."