Good Turn Out At Virginia Tech Talk Last Night In Support of Guns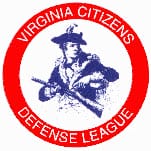 Virginia – -(AmmoLand.com)- Over 45 students, faulty, and guests turned out for my talk last night at Virginia Tech. There was one anti-gunner there – a professor who teaches statistics (I wonder what the odds were of that? 😉
The professor asked some good questions and we had a healthy discussion of issues, mostly dealing with "will more people with guns make the university safer?"
Unlike the Dark Side, we welcome debate and don't shutdown a meeting when someone wants to challenge our facts, logic, and reason.
The event was video taped and I will let you know when I get a link to it.
And as a souvenir, Virginia Tech gave me my own personal $30 parking ticket for parking somewhere where you need a magnifying glass and a GPS to locate the "faculty only" parking sign. I am having to take it on faith that the sign really exists at all. 😉
About:
Virginia Citizens Defense League, Inc. (VCDL). VCDL is an all-volunteer, non-partisan grassroots organization dedicated to defending the human rights of all Virginians. The Right to Keep and Bear Arms is a fundamental human right.