Grants Available For Volunteer Projects That Benefit Fish And Wildlife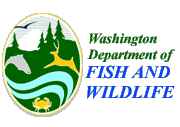 OLYMPIA, Wa –-(AmmoLand.com)- The Washington Department of Fish and Wildlife (WDFW) will begin accepting grant applications Dec. 1 from individuals and groups seeking financial support for volunteer projects that benefit fish and wildlife.
The one-year grants will support project activity occurring between July 1, 2010 and June 30, 2011.
Offered through the Aquatic Lands Enhancement Account (ALEA) Volunteer Cooperative Grant Program, the grants provide cost reimbursement for volunteer-driven projects that protect and enhance fish and wildlife, and their habitats, improve access to the outdoors, collect and disseminate fish and wildlife science, and educate the public about resource conservation. Project types include habitat restoration, research, education and outreach, facility development and artificial production. Other projects may be considered.
"We're interested in receiving proposals that utilize volunteers, reflect WDFW's goals and objectives and request funds to cover essential costs needed to conduct the project," said Josh Nicholas, program coordinator.
Eligible applicants include individual citizens, non-profit organizations, state organizations such as public utility districts and schools (including universities), and tribal governments.
Total funding available is approximately $180,000.
Applications must be received by Feb. 28, 2010. Application materials are available on
WDFW's website at https://wdfw.wa.gov/grants/alea . A CD containing application materials is available by calling (360) 902-2700