Hotline To Report Dead Or Ill Swans Available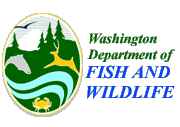 OLYMPIA, WA – -(AmmoLand.com)- In a continuing effort to monitor trumpeter swans that have succumbed to lead poisoning, the Washington Department of Fish and Wildlife (WDFW) has re-established a hotline to report dead or ill swans in Whatcom, Skagit and Snohomish counties.
People can call (360) 466-4345, ext. 266, to report dead or sick swans. Callers should be prepared to leave a message including their name and phone number, and the location and condition of the swans. The hotline is available 24 hours a day through the end of March.
Some trumpeter swans in Whatcom, Skagit and Snohomish counties, and in southwestern British Columbia, die each winter from lead poisoning after ingesting lead shot in areas where they feed.
Lead shot has been banned for waterfowl hunting in Washington and British Columbia for more than a decade, but biologists believe swans are likely reaching shallow underwater areas in fields and roosts where spent lead shot is still present.
People who see sick or dead swans are advised not to handle or attempt to move the birds, said Jennifer Bohannon, WDFW wildlife biologist. WDFW and Puget Sound Energy employees, as well as volunteers from the Washington Waterfowl Association and the Trumpeter Swan Society, will pick up the birds, she said.
The collected swans also will be among the thousands of wild birds WDFW is testing for avian influenza.
Since 2001, WDFW and other agencies and organizations have been working to locate sources of toxic lead and remove it from the environment.
For the past three years, hazing crews have worked to scare swans away from Judson Lake, a source of lead poisoning on the U.S.-Canada border in Whatcom County. During that effort, the average number of lead-related swan mortalities significantly dropped to 67 a year, about 70 percent less than the previous five-year average, said Bohannon.
This year, biologists have placed bamboo poles and plastic fences in portions of the lake to keep birds from landing or swimming in areas with concentrations of lead shot. Swans that do access those areas will be hazed from the lake, said Bohannon.