Gone In Seconds … Hunters Storm Web Site For 350 Cow Elk Licenses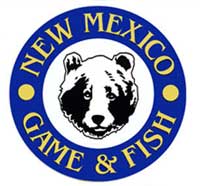 SANTA FE, NM –-(AmmoLand.com)- Tens of thousands of hunters stormed the New Mexico Department of Game and Fish Web site Tuesday, buying all 350 available late-season cow elk licenses in fewer than 10 seconds.
Hunters with quick fingers, fast Internet connections and a lot of luck bought the licenses shortly after the sale began at 10 a.m. From 9:30 to 10:30 a.m. the Web site sustained about 250,000 hits. The average is 200,000 a day. The site remained operational, although it seemed slow for some as thousands filtered through state firewalls.
In the Game Management Units or areas where State Game Commission establishes these late season elk hunting opportunities, the Department assesses population and harvest information, herd management objectives and additional harvest needs before making decisions about where and how many late-season licenses are made available. Because the assessments require information gathered during fall aerial surveys and regular fall hunts, the licenses are made available via an online, first-come, first-served Web sale. Distributing them through normal draw processes is unrealistic as it requires significantly more time than is available to ensure all successful hunters receive their licenses prior to the start of their hunt.
The next hunting license application deadline is 5 p.m. Feb. 3, 2010. Applications for 2010-2011 oryx hunts, limited-permit turkey hunts, population-reduction hunts and bear permits for some wildlife management areas are due at that time.
The State Game Commission will complete setting the 2010-2011 big game regulations at its Dec. 3 meeting in Hobbs. Hunters can expect a complete copy of the rules and information booklet to be posted on the Department Web site in mid-December.
For more information about this or any other Department related matter, please contact the Department of Game and Fish at (505) 476-8000 or visit www.wildlife.state.nm.us.