Hunting End Of Season Bucks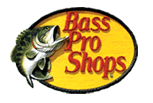 SPRINGFIELD, MO –-(AmmoLand.com)- If your deer season is winding down and you still haven't taken that big buck, don't give up.
Here are some things you can try to take that buck of a lifetime at the end of the season.
Don't hunt where anybody else has hunted.
Don't hunt at times when everyone else has or is hunting.
Use strategies no one else has tried.
Move your stand to places neither you or anyone else has ever hunted.
Now is also the time to get right into that bedding area you've been avoiding all season.
It still won't be easy but trying these tactics could result in the buck you've always dreamed about.
About Bass Pro Shops
Headquartered in Springfield, Missouri, Bass Pro Shops, also an international catalog and internet retailer, currently has 54 retail locations in 26 states and Canada visited by over 100 million people per year. In addition, Bass Pro Shops, also provides products and services for thousands of independent dealers world wide through its subsidiary company, American Rod & Gun. Bass Pro Shops gift cards can be purchased at over 10,000 retail outlets across America. For more information regarding Bass Pro Shops store locations, products or special events, please visit www.basspro.com. To request a free catalog call 1-800-BASS PRO.
Jim Ryan is a member of the RedHead® Pro Hunting Team
For more tips, log onto basspro.com