Kansas State Rifle Association Set To Appoint Board Members For 2010/2011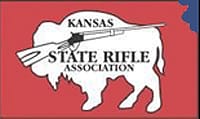 Kansas –-(AmmoLand.com)- This is the time of year when Kansas State Rifle Association nominating committee is working on determining the slate of proposed Board Members to serve for the 2010/2011 election year. The proposed slate of Board Members will be presented to the Board at the January 2010 meeting where we will vote to approve the slate as presented.
The slate is then published in the April 2010 issue of the CHIPS 'n' RICOCHETS newsletters as per the bylaws of the association. A vote will take place at the Annual Members Meeting which will take place in Hutchinson, KS on June 12 & June 13, 2010. Term of service for Officers and Quadrant Directors is one year and term of service for Directors At Large are two years.
Our Secretary, Elizabeth Brown, has notified us that she is returning to school to obtain her Master's Degree in Engineering and will no longer be able to serve. We will hate to see her go but certainly wish her the best in her endeavor. Elizabeth has done a wonderful job and she will be greatly missed.
In addition to needing a new Secretary, there will likely be openings for other board positions as well.
If you are interested in getting involved in the business of Kansas State Rifle Association we encourage you to contact us.
Requirements for Board positions are the willingness to work on a volunteer basis, attend quarterly Board Meetings in Salina, KS and attend the Annual Members Meeting once per year, as well as any duties relevant to a specific position. We are looking for people who are heartfelt about protecting our Second Amendment rights and preserving the shooting sports in all disciplines. Of course, membership in the KSRA is required. You must be dedicated to the cause and willing to actively serve as a member of the governing body of the KSRA.
If you have any interest in serving on the Board, please contact me by phone or email so we can discuss your area of interest and I can relate specific requirements for any position you may be interested in.
I believe that most people will find that serving on the Board of Directors is a personally gratifying experience and one that you will not regret. I hope to hear from some of you soon!
Best Regards,
Patricia Stoneking
President
Kansas State Rifle Association
(913) 667-3044
About:
The Kansas State Rifle Association has one purpose. To promote and strive for the improvement and protection of the firearms and sport shooting industry and protection of second amendment principals by encouraging and stimulating well-qualified individual citizens to run for public office and to take a more active and effective part in governmental affairs.