Mack Elliott, VCDL's Treasurer – RIP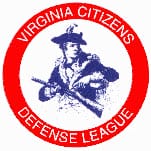 Virginia – -(AmmoLand.com)- It is with very great sadness that I must report that Mack Elliott, VCDL's treasurer and VCDL-PAC Chairman, died Thursday morning from complications due to knee-replacement surgery.
Mack was a cornerstone of this organization, a wonderful friend, and a patriot.
To say that he will be greatly missed is a massive understatement.
Services are expected to be Monday, but I will post another alert as soon as I have the time and location of the service for those who wish to pay their final respects.
About:
Virginia Citizens Defense League, Inc. (VCDL). VCDL is an all-volunteer, non-partisan grassroots organization dedicated to defending the human rights of all Virginians. The Right to Keep and Bear Arms is a fundamental human right. Visit: www.vcdl.org