NRA Moves To Protect Hunters From Arizona Lawsuit Threatening Lead Ammunition Ban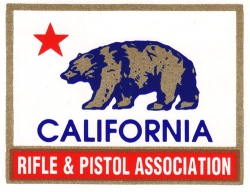 Phoenix, Az. –-(AmmoLand.com)- As part of NRA's continuing efforts to protect hunters from special interest groups seeking to eliminate the use of ammunition containing lead projectiles, attorneys for NRA filed paperwork in the United States District Court in Arizona on October 14, 2009 asking the Court to allow NRA to intervene and join in the lawsuit Center for Biological Diversity v. United States Bureau of Land Management et al (3:09-cv-08011-PCT-PGR).
The court could rule on NRA's intervention request as early as the end of this month.
The lawsuit, filed January 27, 2009 by the Center for Biological Diversity (CBD), alleges that the U.S. Bureau of Land Management and the U.S. Fish & Wildlife Service (BLM, FWS) are illegally mismanaging federal lands in Arizona because those agencies failed to consider the potential impact on local wildlife resulting from authorizing activities like off-road vehicle use and allowing livestock grazing. CBD's lawsuit also claims that California condors in Arizona are becoming ill or dying as a result of eating lead in scavenged game shot by hunters using lead shot or bullets, and that BLM and FWS are violating the Endangered Species Act by allowing hunters to use of lead shot and bullets while hunting.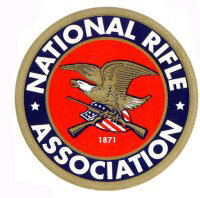 NRA has been at the forefront of debunking the so-called "science" behind the theory that lead bullets are responsible for condor illness. NRA most recently worked with experts, researchers, and attorneys in California to defeat proposed state hunting regulations based on the unproven condor/lead bullets link. That success was based in large part on meticulous scientific reports prepared by experts working with NRA that exposed the deficiencies in the science, showing the theoretical link to be rooted in "psuedo-science," as one California Fish and Game Commissioner described it.
Because of NRA's previous experience and expertise with this issue in other states, and because there is no guarantee that either BLM or FWS will vigorously challenge the unproven assertions CBD is making about lead-based ammunition, NRA is seeking to intervene in CBD's lawsuit to protect its members' interests.
NRA is especially interested in defending against CBD's lawsuit because California condors were introduced to Arizona based in large part on express promises by FWS, among others, that the reintroduction of condors would not be allowed to impact hunting.
A copy of the Motion to Intervene, CBD's Opposition, and NRA's Reply Brief is posted at http://www.calgunlaws.com/ .
About:
The California Rifle and Pistol Association "CRPA," founded in 1875, is dedicated to defending the rights of law-abiding citizens to responsibly use firearms for self-defense and the defense of their loved ones, for sport, and for all other legal activities. CRPA is the official state association of the National Rifle Association. A California non-profit association, CRPA is independently directed by its own Board of Directors. CRPA's 65,000 members include law enforcement officers, prosecutors, professionals, firearm experts, the general public, and loving parents. CRPA has always worked to reduce the criminal misuse of firearms and firearms accidents, while actively promoting and organizing the competitive shooting sports and Olympic training programs in California. We are proud to say that many CRPA competitors are among the best in the world.