NSSF Unveils New Broadcast Studio And Realigns Duties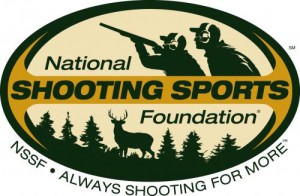 NEWTOWN, Conn. –-(AmmoLand.com)- The National Shooting Sports Foundation has installed a fully operational broadcast studio to support its messaging and programs.
The new studio will be used for educational and informational videos, including podcasts, Webinars and other new media communications.
"We pride ourselves in being able to identify the most effective communication tools to support our membership and educate hunters and shooters," said Chris Dolnack, NSSF senior vice president.

"We have assembled a veteran team to take advantage of these new tools and will continue to utilize technology to clearly communicate our programs, services and values."
To maximize the use of the facility, Dave Miles has been named director of electronic media and will be responsible for all NSSF video and video support. Dolnack will now assume all selling responsibilities, including sponsorships and advertising for NSSF's publications.
Mark Thomas, managing director of marketing communications, will now assume all NSSF branding, promotions, print and electronic advertising development and advertising purchases.
To help enhance NSSF's new media capabilities, Kris Crockett has joined NSSF's communications team as a new media specialist. Crockett will assist NSSF New Media Manager Bill Dunn with Web content updates and enhancements, online presentations and Webinars, e-newsletters and expanding NSSF's presence on sites such as Facebook, Twitter and YouTube. Crockett comes to NSSF after operating his own consulting business.
About NSSF
The National Shooting Sports Foundation is the trade association for the firearms industry. Its mission is to promote, protect and preserve hunting and the shooting sports. Formed in 1961, NSSF has a membership of more than 4,000 manufacturers, distributors, firearms retailers, shooting ranges, sportsmen's organizations and publishers. For more information, log on to www.nssf.org.