NSSF Names New Director Of Industry Research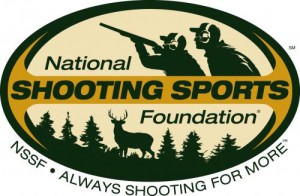 NEWTOWN, Conn –-(AmmoLand.com)- NSSF has appointed James Curcuruto as director, industry research and analysis. Curcuruto brings more than 15 years experience in the research, analysis, sales, marketing and advertising fields.
He has done a substantial amount of research and analysis for a variety of industries, including the outdoor sports industry.
"Jim's thorough understanding of research and analysis will ensure that NSSF continues to produce market intelligence that helps our members to make more informed business decisions," said Chris Dolnack, NSSF senior vice president.
"His broad sales and marketing experience with industry companies will serve NSSF and its members well as we move forward in expanding our initiatives to promote, protect and preserve hunting and the shooting sports."
Curcuruto holds a bachelor's degree in business management from the Cameron School of Business at the University of North Carolina-Wilmington.
He is also a lifelong sportsman with a special interest in white-tailed deer hunting. At NSSF, Curcuruto will direct the in-house research and analysis staff while reporting to Randy Clark, managing director of business development.
"I am looking forward to building upon the solid foundation that exists within NSSF's research department," said Curcuruto.
About NSSF
The National Shooting Sports Foundation is the trade association for the firearms industry. Its mission is to promote, protect and preserve hunting and the shooting sports. Formed in 1961, NSSF has a membership of more than 4,000 manufacturers, distributors, firearms retailers, shooting ranges, sportsmen's organizations and publishers. For more information, log on to www.nssf.org.