NSSF Receives the NAGSW Chairman's Award for Industry Leadership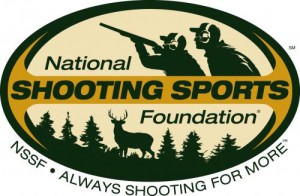 NEWTOWN, Conn –-(AmmoLand.com)- At its annual expo, the National Association of Sporting Goods Wholesalers (NASGW) announced its 2009 Industry Achievement Awards.
Winchester Ammunition was named Ammunition Manufacturer of the Year, Sturm, Ruger & Co. was named Firearms Manufacturer of the Year, Birchwood Casey received Accessory Manufacturer of the Year and NSSF received the Chairman's Award for Industry Leadership.
The annual awards program allows the industry's leading distributors to select and honor the association's top manufacturers in several key categories, including distribution policy, marketing, promotions and sales, logistics and operations and NASGW and industry support.
About NSSF
The National Shooting Sports Foundation is the trade association for the firearms industry. Its mission is to promote, protect and preserve hunting and the shooting sports. Formed in 1961, NSSF has a membership of more than 4,000 manufacturers, distributors, firearms retailers, shooting ranges, sportsmen's organizations and publishers. For more information, log on to www.nssf.org.