Otis Gun Care Invitational Golf Outing Raises Over $33,000
In support of Community Action Angels and Lewis County Opportunities.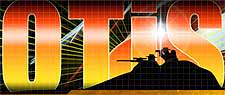 LYONS FALLS, NY –-(AmmoLand.com)- The 4th Annual Otis Invitational Golf Outing for Charity has proven that even in harsh economic times, generosity can flourish for those less fortunate.
Otis' vendors and partners from all parts of the U.S., Otis employees, and dedicated local businesses came together recently at the Brantingham Golf Club, in Brantigham, NY to raise awareness and money for a local charity. This year, with the additional support of country music artist John Michael Montgomery Otis was able to present a check in the amount of $33,521.63 to the Community Action Angels program operated by Lewis County Opportunities.
Originally founded in 2001 in nearby Wyoming County, Community Action Angels is now used by many agencies for volunteer coordination and collection of material items to help meet the needs of low income and disadvantaged populations. Community Action Angels is a program founded on belief in the Circle of Giving philosophy. It is the conduit that brings neighbors living in poverty and families in crisis to the attention of people wanting to give back in return for blessings received.
Last year, the Community Action Angels program at Lewis County Opportunities collected and dispersed over $116,000 in monetary and material contributions. Most of the items or services delivered through this program are never found in typical grant applications.
Angel Action gives people help and hope while removing fear and degradation. When they are able, they continue the Circle of Giving by anxiously helping others as they were helped once before. Community Angel Action is meeting the needs of our friends and neighbors, and placing the seeds for the needy to become the needed. Over 569 total volunteer hours went into the preparation and planning of this event.
Otis Technology Inc. is the industry leader in firearms cleaning innovation. They design and manufacture a full range of premium gun cleaning systems and accessories for hunters, competition shooters, law enforcement and the U.S. Armed Forces. Even though Otis sells on a global scale, one of their key priorities is supporting their community. Otis does this is by generously giving back where it is needed most. It is Otis Technology's way of saying Thank You to the community for their support. By Otis donating to and thanking the Lewis County Opportunities for helping those in need, it is truly the circle of giving. For more information go to www.otisgun.com or www.lewiscountyopportunities.org