Otis Technology Gun Care Products Expands & Creates New Jobs
With A New Research & Development Center For Excellence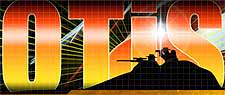 Phoenix, NY –-(AmmoLand.com)- Otis Technology, Inc., located in Lyons Falls, NY is proud to announce the expansion of their business with a new Research and Development Center for Excellence in Phoenix, NY.
Otis will continue to run its Facility at the Headquarters in Lyons Falls, where 150 North County residents are employed as Manufacturing and Office staff.
The Phoenix building will be the home of new product and new market development. Growing the Research and Development sector of Otis will support current manufacturing technology as well as process improvement. New manufacturing capacity will also be developed at the Phoenix location as needed to support Otis Strategic objectives.
"We are very excited about the Phoenix Project", says Doreen Garrett, President and CEO of Otis Technology. "This investment in the future of Otis means continued growth and improved job security for all."
The Otis Product development group will begin engineering operations at the Phoenix facility by first quarter of 2010. The restructuring of the building should be complete by the end of March, 2010.
Looking ahead, this expansion will create over a dozen new jobs within the next couple of years.
Lewis County has been the home of Otis for almost 25 years. Branching into surrounding counties allows Otis to utilize technical resources without pulling from existing operational resources. Continuing to be the leader in cutting edge technology within the Outdoor industry is the growth focus of Otis Technology. Investing in this Research and Development Center of Excellence facility will assist that growth.
About:
Otis Technology Online Catalog. The World's Finest Gun Care Systems and firearms maintenance supplies. A complete line of gun cleaning supplies for any type of firearm. Gun cleaning supplies, Rifle cleaning kits, pistol cleaning kits, shotgun cleaning kits, gun cleaning brushes, gun cleaning patches, gun cleaning solvent an so much more.