Quail Hunters – Washes, Walking And Water Are Key This Season
2009-10 season offers less crowds, exploration and mixed bag.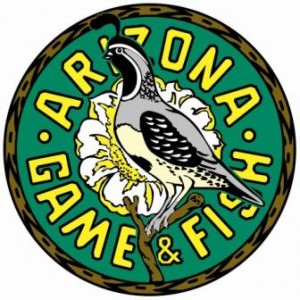 PHOENIX, AZ —-(AmmoLand.com)- Quail check station results from the season opener weekend (Oct. 3-4) vary and suggest populations are below-average in central regions to well-below-average in southern regions of the state reported Arizona Game and Fish Department officials.
Southern region check stations (Freeman & Willow Springs) recorded 1.8 birds per day of which the harvest comprised of juveniles was at 50-57 percent. The central region (Tonto Basin) reported slightly better numbers of 2.9 birds per day and 70 percent juveniles in the harvest.
"Field reports from quail hunters have been mixed," said Public Information Officer, Doug Burt. "I've seen comments of 15-bird limits on chat forums one day and heard hunters state 'I didn't see a bird all day' the next – clearly, hunters will need to search out the honey holes."
Don't despair, there is a silver lining.
"You can still go out and find birds, there's always Gambel's quail to hunt in Arizona – we just get spoiled by the great years," said Small Game Program Supervisor, Mike Rabe. "Hunters will need to focus on core quail habitat in lower elevations, areas with good cover (roosting trees and low ground cover), drainage and water source's are a plus."
Rabe added, "Washes are key and can provide upland hunters a smorgasbord of game to pursue including quail, mourning dove (reopens Nov. 20) and rabbits (jacks and cottontails) – all are exciting and challenging to hunt and excellent eating."
The late season dove and year-round rabbit seasons are overlooked by many hunters says Rabe. "Many hunters are missing out – the weather is fantastic, there are no crowds, and doves and rabbits are plentiful."
Cover and habitat for all three game animals are similar and should include a combination of mesquite-lined washes, hackberry bushes, desert brittle brush, catclaw, varieties of desert cacti, (prickly pear is a good indicator) and desert grasses between 1,500-4,500 feet in elevation.
No. 6 shot is recommended during challenging seasons. The same shot is suitable for rabbits and doves flushing through cover too. So load up, be safe and enjoy the great American hunting tradition.
For more reports on the upland hunting season, tips, season dates and more, visit the Arizona Game and Fish Department's Web site at www.azgfd.gov/hunting and select "Small Game Outlook, Hunting Dates and more."
SIDEBAR
If you missed hunting in October, don't worry: November is better. There are two home-wreckers this month. The first is late dove season, which offers all-day hunting and allows hunters to enjoy evenings where crowds are nearly non-existent and the weather and sunsets are spectacular. The second is the Mearns' quail season opener. A dog is nearly mandatory for hunting these tight-holding birds, so if you don't have one, find a friend who does. The Sky Island scenery alone is worth the trip, but there you can bag two types of rabbits and three species of quail, not to mention a duck or two. How's that for variety?
November season dates: (Regulations can be downloaded at www.azgfd.gov/rules)
Dove late season: Nov. 20 – Jan. 3, 2010
Quail: Oct. 2 – Feb. 7, 2010: (Gambel's and scaled)
Mearns' Quail: Nov. 27 – Feb. 7, 2010
Tree Squirrel: Oct. 2 – Dec. 31
Blue Grouse: Sept. 11 – Nov. 15
Chukar: Sept. 11 – Feb. 7, 2010
Waterfowl (ducks and geese): Oct. 9 – Jan. 17 (Mountain Zone); Oct. 23 – Jan. 31 (Desert Zone). Some restrictions apply; see regulations.
Rabbits (jackrabbits and cottontails): Open year-round
Predators/Furbearers (coyotes, foxes, etc.): Open year-round
About:
The Arizona Game and Fish Department prohibits discrimination on the basis of race, color, sex, national origin, age, or disability in its programs and activities. If anyone believes that they have been discriminated against in any of the AGFD's programs or activities, including employment practices, they may file a complaint with the Deputy Director, 5000 W. Carefree Highway, Phoenix, AZ 85086-5000, (602) 942-3000, or with the Fish and Wildlife Service, 4040 N. Fairfax Dr. Ste. 130, Arlington, VA 22203. Persons with a disability may request a reasonable accommodation or this document in an alternative format by contacting the Deputy Director as listed above.