Wisconsin Regional Deer Hunting Forecasts Available by Video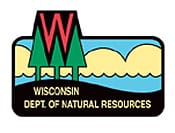 Wisconsin –-(AmmoLand.com)- Television and radio host Dan Small of Outdoor Wisconsin and Outdoors Radio has teamed up with the Wisconsin Department of Natural Resources to give hunters a heads-up on important deer season information and the latest season forecast as opening day approaches.
The opening greeting to hunters and the five regional forecasts are available for viewing on the DNR Web site.
The Deer Season Forecast is also available in text format.
"On the eve of Wisconsin's 158th deer hunt I want to wish hunters, their families and friends my best wishes for a safe and enjoyable season," said DNR Secretary Matt Frank. "The traditions and the meaning of the season are as varied as the individuals and families holding them. Deer season is something special in Wisconsin."
The DNR information line 1-888-DNR INFo (936-7463) is staffed 7 a.m. to 10 p.m. seven days a week for last minute questions. The 2009 Wisconsin Deer Hunting Regulations also are available online for hunters. Wildlife and law enforcement officials at the DNR encourage hunters to check the regulations for the unit they hunt to be sure they understand the rules and have the correct tags.