Rubalcaba Rallies To Repeat As Area 2 Limited-10 Champ at USPSA Handgun Championships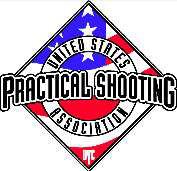 SEDRO-WOOLLEY, Wash. —-(AmmoLand.com)- Websterville, Vermont's Steve Rubalcaba successfully defended his 2008 win by again taking the Limited-10 title at the U.S. Practical Shooting Association's Area 2 Regional Handgun Championship.
Rubalcaba faced stiff competition from both Jim Zimmerman and Russ Shaver who took turns leading the match. Zimmerman of Commerce City, Colo. took the lead early winning the first two stages and holding the lead until the fifth stage when Shaver overtook him.
Despite the fact he didn't win a single stage in the match, Shaver, who hails from Mission Viejo, Calif., was able to hold on to his lead all the way through the ninth stage and ultimately finish second with a score of 1371.2384.
Rubalcaba began to make his move by winning the sixth stage. He then proceeded to win the eighth, ninth and tenth stages. These three consecutive stage wins propelled Rubalcaba to the front and allowed him to take lead on the tenth stage.
Rubalcaba's rally helped him finish the match more than 24 points ahead of Shaver and over 46 points ahead of Zimmerman and to post a final winning score of 1395.5247.
"With a little less than 50 points separating the top four shooters in the Limited-10 match, Steve had his handles full. His rally in the late stages turned the match in his favor and earned him a much deserved return visit to the winner's circle," said Dave Thomas, executive director of the U.S. Practical Shooting Association.
Rounding out the top five were Zimmerman in third with 1349.1721, Clint Milburn of Surrey, British Columbia in fourth with 1345.5900 and Alan Liotta of Rosemount, Minn. in fifth with 1266.6925.
The match, which was held November 12-15 at the Rio Salado Sportsman's Club in Mesa, Ariz., drew a total of 355 shooters who put a combined 100,000-plus rounds down range competing for regional championship titles in the Open, Limited, Limited-10, Production, Revolver and Single Stack divisions.
The USPSA Area 2 region includes Arizona, California, Colorado, Hawaii and New Mexico but shooters from around the country attended.
About USPSA:
The United States Practical Shooting Association is a non-profit membership association and the governing body for the sport of Practical Shooting in America. USPSA has nearly 18,000 members and more than 350 affiliated clubs which host weekly matches throughout the country providing recreational shooters with the opportunity to test and refine their shooting skills in a safe, competitive environment. USPSA is also the US Region of the International Practical Shooting Confederation (IPSC), which is comprised of approximately 67 nations. For more information, visit www.uspsa.org.