Sussex County Va Backs Down On Shooting Range Infringement For Now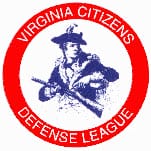 Virginia – -(AmmoLand.com)- As we reported earlier Sussex County VA was to Voting On Restricting Shooting Ranges. About 25 gun owners showed up at the Sussex Board of Supervisors meeting last night.
Everyone who spoke, spoke in opposition to the proposed ordinance that would require special use permits for shooting ranges.
Many of the Board did not seem enthusiastic about the ordinance. In the end they rejected the wording defining what a pistol range was and sent the issue back to the planning commission.
We may have to go out there one more time in the future for the whole concept to be put to rest, but I think if we keep the pressure up, the proposed ordinance will be defeated.
About:
Virginia Citizens Defense League, Inc. (VCDL). VCDL is an all-volunteer, non-partisan grassroots organization dedicated to defending the human rights of all Virginians. The Right to Keep and Bear Arms is a fundamental human right. Visit: www.vcdl.org