Urgent Action Item: Sussex County Voting To Restrict Shooting Ranges Thursday
By Philip Van Cleave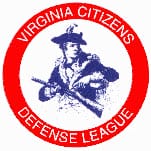 Sussex County, VA –-(AmmoLand.com)- Sorry for the late notice, but I just got the word on this a couple of hours ago: the Sussex County Board of Supervisors will be voting on an ordinance to require pistol and shotgun ranges in A-1 zoning areas to need a conditional use permit to operate. 🙁
The meeting is THIS Thursday, November 19 2009.
Here we go again: another locality wanting to control and restrict shooting.
That is totally unacceptable, especially for such a rural area. And just what we don't need – more government and less freedom.
Those of you in the area – we need TURNOUT at this meeting to show we do NOT want any more "permits" to be able to exercise our Second Amendment rights.
The meeting starts at 7 PM and I will be there at 6:30 PM to handout "Guns Save Lives" stickers.
Here is the original email I got from Tim Drewry, President of the Airfield 4-H Shooting Club:
Philip:

On Thursday, November 19, 2009 at 7:00 p.m. at the Sussex County Courthouse the Sussex County Board of Supervisors will vote on a recommendation to require pistol and shotgun ranges in A-1 zoning areas to apply for a conditional use permit to operate.

I am afraid that even if we (ASC and Airfield 4-H Center) are "grandfathered in" we may have to seek a permit to add on and improve our facility. This impacts Boy Scouts, 4-H, NRA events (Women on Target, Pistol Classes, etc.), gun enthusiasts, target shooters, etc. as well as our ASC members of which you are one.

Supervisor Birdsong (who opposes the change) said the best way to beat this is to fill the meeting hall with opposition to the change and with concerned citizens.

This change would mean every farmer that sets up a shooting range with a portable trap or a dirt hill with cans lined up for his son to shoot may be subject to the County's arbitrary permit review. Your support, assistance and advice is welcome. If you can come to the meeting, I will see you there.

See ordinance amendment request below. It appears that no Supervisor has ever requested a change to the current land use. It was all the Planning Commission's idea.

–Tim Drewry
———————————————————–
ORDINANCE AMENDMENT #2009-02 Ms. Shannon C. Drew, Assistant to the Director of Planning, presented the staff report to the Board. The Zoning Ordinance currently allows a sporting clays field and a pistol range by right in the A-1, General Agricultural District. Staff is requesting that Section 16-22, § 21 be amended to require a conditional use permit for the location of any sporting clays fields and/or pistol ranges in Sussex County. The requirement of a conditional use permit will allow proposed sites to be evaluated on a case-by-case basis to ensure that they are safe for the environment, the surrounding community and range patrons. Surrounding localities such as Prince George County, Surry County and Dinwiddie County require a Special Exception to be granted by the governing body, which is equivalent to Sussex County's Conditional Use Permit, for the location and operation of a sporting clays field and/ or a pistol range. PLANNING COMMISSION RECOMMENDATION: The Planning Commission at their July 6, 2009 meeting voted unanimously (8-0) to send this item to the Board of Supervisors with a recommendation for approval to be read as follows: "NOW, THEREFORE BE IT ORDAINED by the Board of Supervisors of Sussex County: That the Sussex County Code, Chapter 16 (Zoning), Article II (General Agricultural District), Section 16-22 (Use Regulations), § 21 is hereby amended as follows: Add the requirement of a conditional use permit to Sec. 16-22 §21. 21. Sporting clays field and/or pistol range, with a conditional use permit."

Ordinance Amendment #2009-02 ON MOTION OF SUPERVISOR BIRDSONG, seconded by SUPERVISOR CAPLE and carried: RESOLVED that the Sussex County Board of Supervisors hereby sends Ordinance Amendment #2009-02 of the Sussex County Code, Chapter 16, (Zoning) Article II (General Agricultural District), back to the Planning Commission to clearly define the terms "sporting clays fields and pistol ranges in Sussex County," prior to the Board of Supervisors considering again said ordinance amendment. Voting aye: Supervisors Birdsong, Caple, Fly, Harrell, Parker Voting nay: none Absent: Supervisor Tyler
——————–
SOUTHEAST VIRGINIA – We need you to step up to the plate on this! Low turnout and we might lose. I'll be there to standup for gun owners in Sussex County, will you stand with me?
Oh, and did I mention that we need a big turnout? 😉
About:
Virginia Citizens Defense League, Inc. (VCDL). VCDL is an all-volunteer, non-partisan grassroots organization dedicated to defending the human rights of all Virginians. The Right to Keep and Bear Arms is a fundamental human right.