Tar Heel State to Start Making NRA License Plates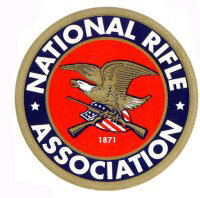 North Carolina –-(AmmoLand.com)- In 2005, North Carolina established an NRA license plate, but we needed 300 North Carolinians to commit to purchasing them before they could be issued.
We have finally reached the magic number!
The applications, along with the necessary payments, have been submitted to the North Carolina DMV, and we thank everyone who has been patiently waiting for their chance to show support for NRA on their vehicle—especially those who applied in the beginning.
It has been a long road, but your patience will soon pay off. We will be sure to post further updates as soon as we can, to let you know when to expect your NRA license plate. Again, thank you for your patience!
Our special thanks go out to NRA Western North Carolina Field Representative Doug Merrill, who has been handling all of the submitted applications, and fielding anxious calls looking for updates.
About:
Established in 1871, the National Rifle Association is America's oldest civil rights and sportsmen's group. Four million members strong, NRA continues its mission to uphold Second Amendment rights and to advocate enforcement of existing laws against violent offenders to reduce crime. The Association remains the nation's leader in firearm education and training for law-abiding gun owners, law enforcement and the military.