Taran Butler Crowned Area 2 Open Champ at Recent USPSA Handgun Championships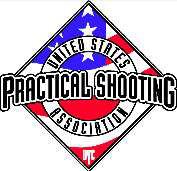 SEDRO-WOOLLEY, Wash. —-(AmmoLand.com)- In a field packed with Masters and Grand Masters, Taran Butler of Simi Valley, Calif. managed to hold off 137 shooters to take the coveted Open division title at the U.S. Practical Shooting Association's Area 2 Regional Handgun Championships. The win represents Butler's first and only Area victory in the 2009 season.
Butler, who is ranked a Grand Master himself and won the Area 2 Limited division title in 2008, took the Open division lead on the second stage and held it through the entire match by winning four of the eleven stages. Butler won the division with a final score of 1407.2097.
"Taran faced a very strong field of Open shooters yet managed to hold all of them off by shooting a strong match and picking up key stage wins. Not an easy feat when you realize there were 13 Grand Masters and 25 Masters gunning for the title," said Dave Thomas, executive director of the U.S. Practical Shooting Association.
Butler's nearest competitor, Eddie Garcia of Mesa, Ariz., also won four stages but was never able to close the gap. Garcia finished more than 38 points behind Butler with a final score of 1368.6828
Chris Fritz of Spanaway, Wash. won the first stage but finished third with 1348.3053 while Nick Helterline of Everett, Wash. and Glenn Higdon of Peyton, Colo. rounded out the top five finishing fourth and fifth shooting 1316.7757 and 1314.3098 respectively.
The match, which was held November 12-15 at the Rio Salado Sportsman's Club in Mesa, Ariz., drew a total of 355 shooters who put a combined 100,000-plus rounds down range competing for regional championship titles in the Open, Limited, Limited-10, Production, Revolver and Single Stack divisions.
The USPSA Area 2 region includes Arizona, California, Colorado, Hawaii and New Mexico but shooters from around the country attended.
About USPSA:
The United States Practical Shooting Association is a non-profit membership association and the governing body for the sport of Practical Shooting in America. USPSA has nearly 18,000 members and more than 350 affiliated clubs which host weekly matches throughout the country providing recreational shooters with the opportunity to test and refine their shooting skills in a safe, competitive environment. USPSA is also the US Region of the International Practical Shooting Confederation (IPSC), which is comprised of approximately 67 nations. For more information, visit www.uspsa.org.