Team Sinclair Breaks Records With F-Class Nationals Wins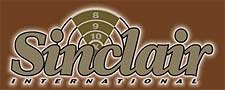 Butner, NC –-(AmmoLand.com)- The entire crew at Sinclair International, the premier supplier of ammunition reloading supplies, precision reloading tools and shooting accessories are bursting with pride over the fantastic performance of Team Sinclair at the recent F-Class Nationals.
Shooting in the F-T/R (tactical rifle) class "Team Sinclair"; Brad Sauve, Jeff Rorer, Derek Rodgers, and Paul Phillips raised the bar by winning both the 600 and 1000 yard events while breaking their own National records at both distances!
With three of the four team members shooting their .308 rifles off of Sinclair F-Class Bipods, they totaled 784-40X at 600, and 774-20X at 1000 yards.
"These gentlemen really know how to shoot and it gives us a great deal of satisfaction that our bipods were a part of their success," said company President, Bill Gravatt.
Sinclair's F-Class Bipod is specifically designed for the needs of F-Class shooters. It provides an extremely strong, stable, and comfortable platform for almost any rifle with a sling swivel stud. The F-Class Bipod adjusts from 5.5″ to 10.25″ with separate, no-notch, sliding height legs and a locking tilt feature.
About:
Sinclair International is the world's premier supplier of high-quality reloading tools, components and accessories plus unique target shooting and hunting supplies. Stocking more than 10,000 items, the company supplies reloaders, shooters and hunters worldwide. To order, or for more information, call 800-717-8211 or visit sinclairintl.com and mention AMMOLAND.