This Isn't Your Grandaddy's Derringer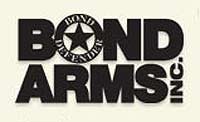 GRANBURY, Texas –-(AmmoLand.com)- In the days of the old Wild West when professional poker players often held an extra card to improve their chances of winning, it wasn't unusual to see derringers drawn to help iron out the situation.
Back then the pocket pistol was likely a cheesy knock off of the Philadelphia deringer, which was designed by Henry Deringer and produced from 1852 to 1868. Those copycats weren't the greatest of spellers either, which explains how the deringer gained an extra "r" and became forever known as the derringer.
These easily concealed pistols are still popular today. Though poker disputes are resolved in a more gentlemanly fashion now, threats from rattlesnakes and vipers of the human kind are still very real.
Plus, they're popular among the cowboy action shooting set. But gone are the days of inferior workmanship and materials as well as the need to buy a matching pair of derringers to compensate for their single-shot capabilities. Bond Arms of Granbury, Texas, has replaced the subpar imitations of old with quality built, double-barrel protection. Though Bond Arms derringers are inspired by historical designs, they are built like a tank and can handle big calibers.
Made of stainless steel, Bond's classic firearms include modern safety features. For example, old style derringers could fire if dropped on the hammer. However, Bond derringers have a hammer that automatically rebounds to a blocked position meaning the only way you can fire one is fully cocking the hammer and squeezing the trigger. Plus a crossbolt safety blocks the hammer from contact with the firing pins.
Bond Arms also are reliable and easy to use. All it takes is one hand to click a side lever, swing the gun open to load and flip it back to its locked position. Though light enough to be easily carried, they have enough heft to manage any recoil. Plus, an extended grip allows the shooter to wrap a third finger around the grip, which makes for great feel and manageability. The trigger pull can be described as clean and neither too light nor too heavy at between 6 and 7 ½ pounds of pressure.
Their most popular models, including the Snake Slayer, Snake Slayer IV, Texas Defender, Cowboy Defender and Ranger, are petite pistols that can pack a big wallop. But what might be even cooler is the fact they have multiple personalities. Bond offers 15 interchangeable barrels for their guns, which gives shooters 23 different caliber combinations including popular choices such as .410 shot shells or .45 Colt cartridges. Changing the barrels is a snap, too. A standard allen wrench and about a minute will allow you to remove the hinge screw so you can change out the barrel.
Bond Arms, which has been manufacturing derringer style firearms in America since 1995 are trusted firearms for personal, close-range protection and are the gun of choice for cowboy action shooters. Bond Arm derringers have been the Single Action Shooting Society (SASS) World Champions for 10 years in a row now.
In addition to a full line of derringers, Bond Arms also offers a variety of custom grips, holsters and other accessories.
To see the entire line Bond Arms guns and accessories, visit their website www.bondarms.com or call (817) 573-4445.