USAMU To Host Pistol And Rifle Level 1 Coaches Course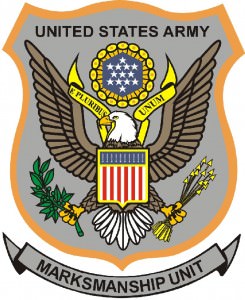 FORT BENNING, Ga. – -(AmmoLand.com)- The U.S. Army Marksmanship Unit will host a Level 1 Pistol Coach Course 12-13 Dec. 2009 here at Phillips Range.
Cost of the course is $100.00. Classes start 8 a.m. each morning and conclude at 4 p.m.
The Level 1 Rifle Coach Course will be conducted on 6-7 Feb. 2010. Cost of the course will be $100.00.
Classes start at 8 a.m. each morning and conclude at 4 p.m. Each participant will be awarded a Level 1 Coach Certification upon successful completion of the course.
The National Rifle Association, Civilian Marksmanship Program, and USA Shooting co-sponsor the Coaches Programs.
Each participant must provide their own lodging and meals. For more information contact Coach Rick Hawkins at (706) 545-3893, or email [email protected]
About USAMU:
The USAMU's mission is to raise the standard of marksmanship proficiency and combat readiness throughout the Army by sharing knowledge gained from competing and winning in national/ international competitions, research and development and advanced training programs while enhancing the Army's recruiting effort through an active public information and public relations program. For more information on the U.S. Army Marksmanship Unit, contact the Public Affairs Office at (706) 545-5436, [email protected] or www.USAMU.com .