Wildlife Management Will Host A Cougar Training Program
by Dr. James Halfpenny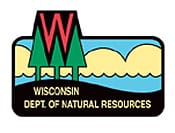 Wisconsin –-(AmmoLand.com)- The Cougar Tracking, Ecology, and Behavior Workshop at the Crex Meadows Center, Grantsburg, WI on December 2 – 3, 2009. Dr. Halfpenny will be instructing a focused training relative to cougar management, but the workshop is available to members of the general public with a genuine interest in cougar ecology.
The workshop fee is $115. This includes registration, afternoon luncheon each day and workshop materials. Payment must be received in full before confirmation of registration is made.
This two-day workshop will begin at 9:00 a.m. on December 2 and end at 4:00 p.m. on December 3. A complete agenda will be sent after payment is received. Registration is limited to 40 people and is on a first-come, first-served basis.
Recommended lodging is at the Lodge on Crooked Lake in Siren, twelve miles east, phone: (715) 349-2500, with a block of rooms reserved at the rate of $65.00 single or double occupancy. When making a reservation refer to the "DNR Cougar Workshop" for these reduced rates.
Registration must be received by November 30, 2009. Payment can be made by sending a check along with completed form to: WI Department of Natural Resources, ATTN: Shawn Rossler, P.O. BOX 7921, Madison, WI 53707-7921.
Cougar Tracking, Ecology and Behavior Workshop
Crex Meadows Center, Grantsburg, WI December 2-3, 2009

As western cougar populations saturate and dispersal occurs, the Great Lakes region will continue to experience the occasional "visitor". As wildlife professionals, additional knowledge is needed regarding this species.The public, both rural and urban, will demand it. Therefore, Dr. Halfpenny will be instructing a focused training relative to cougar management. This two-day workshop will cover details on population ecology, biology, identification and detection, collecting quality evidence, the cougar pet trade, and human-cougar interactions. The workshop format includes classroom lectures and indoor training.

The workshop fee is $115. This includes registration, afternoon luncheon each day and workshop materials. Payment must be received in full before confirmation of registration is made.

This two-day workshop will begin at 9:00 a.m. on December 2 and end at 4:00 p.m. on December 3. A complete agenda will be sent after payment is received. Registration is limited to 40 people and is on a firstcome, first-served basis.

Recommended lodging is at the Lodge on Crooked Lake in Siren, twelve miles east, phone: (715) 349-2500, with a block of rooms reserved at the rate of $65.00 single or double occupancy. When making a reservation refer to the "DNR Cougar Workshop" for these reduced rates.

Registration must be received by November 30, 2009. Payment can be made using WI DNR budget code or sending a check along with completed form to: WI Department of Natural Resources, ATTN: Shawn Rossler, P.O. BOX 7921, Madison, WI 53707-7921

For more information contact Wisconsin DNR at (715) 685-2934 or (608) 261-6452

Instructor

Dr. James C. Halfpenny (A Naturalist's World) is one of the world's foremost experts on finding rare carnivore species. His work on Human/Mountain Lion encounters is featured in A Beast in the Garden by David Baron and the November 2003 Reader's Digest.

This professional-level workshop is designed for finding and documenting the signs of rare carnivore species, not just cougars. The focus will be cougars and differentiating their sign from those sign of other species, wild and domestic. Emphasis will be placed on collecting and preserving quality evidence to document field track scene and facilitate analysis.

Biographical Sketch

Dr. James C. Halfpenny, Ph.D., President of A Naturalist's World, tracker, carnivore ecologist, educator, and writer. Jim is author of many books and videos including Tracking Cougars: The Basics, A Field Guide to Mammal Tracking, Tracking: Mastering the Basics, Tracking Elk for Hunters, Yellowstone Bears in the Wild, Yellowstone Wolves in the Wild, Scats and Tracks Regional Series, and Winter: An Ecological Handbook, among others. See www.tracknature.com for more information.

Jim specializes in finding signs of cougars, lynx, bears, wolves, wolverine and other carnivores. He trains professionals on a worldwide basis in the skills of finding carnivores. Dr. Halfpenny knows what level of skills it takes to find signs that will "stand up in a court of law." Jim will share his personal experience and pass on valuable tracking skills that have helped him locate mountain lions.

Schedule: (variable depending on number of participants, and whims of instructor)

Day 1 – Setting the Stage: The Cougar from Myth to Reality

9:00 – Registration and Introductions – Ecology

Morning Lectures

The Gestalt: Ecology and Verification
Cougars: Biology, Ecology, and Behavior

Afternoon Lectures

Cougars and People: Pets
Cougars and People: Confrontation
Cougars and People: The Neighborhood and Confrontation Time Line
Trails: Carnivore Gaits, Behavioral Stories, and Blood

Day 2 – Track Scene Identification: Field Knowledge and Skills

Morning Lectures and Laboratories

Footprints: Clues, Criteria, and Measurements
Signs: Scats, Burials, and Sounds
Lab A – Footprint Interpretation and Track Preservation
Lab B – Cougars in Wisconsin: Research, Laws, and Management

Afternoon Lecture and Laboratories

Predation: Events, Signs, and Case Studies
Lab A – Cougars in Wisconsin: Research, Laws, and Management

Lab B – Footprint Interpretation and Track Preservation