Wisconsin Outdoor Report as of November 12, 2009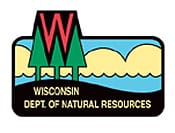 Wisconsin – -(AmmoLand.com)- The white-tailed deer rut, or mating season, continues to be going on strong across the state with many reports of bucks being active throughout the day.
Archers are reporting seeing some very nice buck deer, and there have been several recent reports of record or near record bucks being taken. Leaf drop is now nearly complete statewide, so visibility has increased greatly.
Albino deer
An albino deer that escaped from a game farm in Winnebago County was recently shot with state approval, because it was an escaped captive deer. Wild albino deer are protected species in Wisconsin.
An albino buck that escaped from a Winnebago County game farm has been shot with state approval because it had escaped from a game farm and needed to be tested for chronic wasting disease, but there are other reports of albino deer in that area and hunters are reminded that wild albino deer are protected species. Game farm deer are marked either by ear tags or bands.
Hunting has pretty much replaced fishing as the main form of outdoor recreation in the Northwoods. Inland water temperatures have been near the low 40s on northern lakes with the temperatures slowly decreasing and ponds and bays continuing their trend toward ice up; however, warmer temperatures this past week are slowing this process considerably.
Die-hard musky anglers have mostly been dragging suckers around and action has been fair. This is generally known as trophy time for musky, but there have been no recent reports of any exceptionally large fish. Walleye fishing has become very slow and most anglers have winterized their boats and just waiting for first ice to begin trying their luck again. There has been a large influx of whitefish into the Lower Menominee River at Marinette.
Fishing on Lake Winnebago has been slow, and there have been some large numbers of dead gizzard shad in the bays due to falling water temperatures. The Winnebago system is at the northern most range of their habitat, so many of the fish become stressed and die off in colder temperatures.
Lake Michigan anglers have been catching rainbow and brown trout and coho salmon on both spawn and crank baits in harbors. Fair numbers of coho, browns, and steelhead are also still being caught on the Sheboygan River and Sauk Creek. Some coho have also been caught in the Milwaukee River and steelhead have been holding in the deeper pools on the Root River.
Waterfowl reports improved this past week with greater numbers of migrating birds now in the state. This week's warm temperatures will more than likely keep these birds here for a while.
Grouse have been receiving some attention but with the deer about in full rut right now, a lot of bow hunters have really been targeting the woods. Turkeys are not yet exhibiting winter flocking behavior and there are good numbers being observed.
There have been reports of ducks and coots dying again this year in sizable numbers along the Mississippi River. The die-offs are due to infestation by large numbers of flukes they acquired by eating exotic snails. Dogs, eagles, people and other animals are in no danger from the flukes. Tundra swan numbers have increased greatly along the Mississippi and will continue to increase until the river freezes over. Bald eagles are now also abundant along the river. Snow buntings have been reported in numerous areas across the state.
Following a fairly dry summer in the north, measurable rain over the last couple months have some northern rivers in better condition for paddling than they have been most of the summer, but paddlers should be prepared for cold water conditions if they venture out. Waterfall viewing should also continue to be great, with the rivers running high.
A three-minute audio version of this report can be heard by calling (608) 266 2277.