Youth Firearm Deer Hunt Set for Nov. 21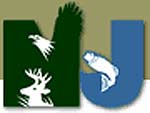 Trenton, NJ –-(AmmoLand.com)- Special memories will be made across the state as young hunters take to fields and forests with parents and mentors on New Jersey's youth firearm deer hunt day on November 21.
The youth firearm deer hunt is the most popular of New Jersey's eight special youth hunt days provided each year through the Division of Fish and Wildlife's Take a Kid Hunting Program. Youth hunt days are designated for upland game, waterfowl and turkey in addition to a youth archery deer hunt day and the youth firearm deer hunt day on November 21.
Youth hunt days are meant to provide high quality hunting experiences and fond memories for both the youth hunter and the adult hunter who must accompany and supervise them. Although valid hunting licenses are required for both the youth hunter and the supervising adult, only the youth hunter is allowed to hunt on the youth hunt day. This allows adult hunters to focus solely on the safety, learning and hunting experience of their young hunting partner. Another contribution to the quality of youth deer hunts is holding the youth hunt prior to the regular firearm deer season when there are more deer for youth hunters to pursue and less hunters to compete with for prime hunting locations.
The youth firearm hunt is an extension of the Six-day Firearm Season so no special season deer permit is required. The hunter must have a valid youth hunting license and be under the direct supervision of a person who is at least 21 years old and who has a valid firearm license. Direct supervision is defined as the youth hunter and parent / guardian set up together at the same location and hunting as a unit – not hunting independently.
Youth hunters may use a shotgun or muzzleloader on this day, but if a muzzleloader is used, both the youth hunter and adult mentor must possess a valid rifle permit. The adult cannot hunt or possess a firearm, but may grunt, call or rattle for the youth hunter.
One deer of either sex may be taken by youth hunters on November 21. Antler point restrictions do not apply on this day for the youth hunter. Successful hunters must tag their deer with a homemade transportation tag or cut out the deer transportation tag provided in the August 2009 Issue of the NJ Fish and Wildlife Digest (page 33.) No supplemental tags are issued when youth hunt deer are checked.
For more information on the Take a Kid Hunting program visit http://www.njfishandwildlife.com/takekidhunting.htm .