2010 Spring Turkey, Black Bear Permit Application Deadline Dec 10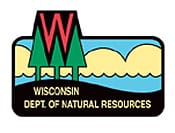 MADISON, WI –-(AmmoLand.com)- Turkey and black bear hunters have until close of business Dec. 10 to apply for available permits for the 2010 spring turkey season and the 2010 black bear season.
Final permit levels for the spring turkey hunting season are set at 225,420 total permits (not including State Park & Disabled Only Hunting Zones). This is a slight increase from 225,120 total permits available for the 2009 spring season.
Total permit availability for the 2010 black bear season has not been determined yet. It is possible there will be more permits available for 2010. Permit levels will be taken up by the state Natural Resources Board at its Jan. 27-28 meeting.
Hunters registered 3,907 black bears in 2009. This number is preliminary and likely will change when all registration stubs are collected and entered. Hunters registered 2,955 bears in 2008.
Applications for each of these two permit drawings cost $3 and may be purchased at all authorized license agents, through the Online Licensing Center of the DNR Web site, Wisconsin DNR Service Centers, or by calling toll free 1-877-LICENSE (1-877-945-4236). Applications postmarked after the Dec. 10 deadline or filled out incorrectly will not be considered for the drawing.