AcuSport Corporation Announces Recent Promotions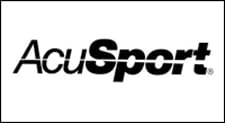 BELLEFONTAINE, OHIO –-(AmmoLand.com)- AcuSport Corporation, a leading distributor of shooting and hunting products, is happy to announce that John Whitehall has been promoted to the Director of Sales and Kenan Ikels will now take the position of Director of Corporate Business Integration.
Mr. Whitehall joined AcuSport Corporation in 2007 bringing extensive sales and distribution experience to the organization. During the past two years he has served as the Northeast Regional Sales Manager. He will lead AcuSport's nationwide Sales Division from the corporate headquarters in Bellefontaine, OH.
Mr. Ikels has been the Director of Sales and Marketing since joining the company in 2005. His new role will focus on integrating the organization's business activities to meet the demands of retailers and manufacturers.
Based in Bellefontaine, Ohio, AcuSport Corporation is a nationwide distributor of shooting and hunting products with regional sales offices in Pennsylvania, Georgia, Minnesota, Texas, Montana and California. Independent retailers, who would like to place an order, please call 1-800-543-3150 or visit www.acusport.com for additional product information.