American Knife & Tool Institute Season's Greetings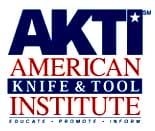 Cody, WY –-(AmmoLand.com)- We do not want this exciting year of 2009 to end without thanking you for your support of AKTI's legislative successes.
In Texas we introduced and were instrumental in the passage of a bill which clearly states that folding knives with a bias toward closure are not switchblades.
In June, we challenged U.S. Customs' attempt to define assisted opening knives, one-hand opening knives and just about any other folding knife, as switchblades. Our success resulted in a change to the 1958 Federal Switchblade Act, keeping most folding knives, particularly assisted-opening and one-hand opening knives from being illegal in interstate commerce.
This tremendous effort could not have happened without the support of many who wrote letters, made calls, met with their legislators, collected signatures and sent in money to help with the substantial legal and legislative expenses. Whatever part you played, Thank You!
The New Year will present new challenges and battles. AKTI will continue to monitor legislation and fight for your knife rights as we have done since 1998. Would you do one more thing to help? Think of five friends, relatives, customers, or suppliers who enjoy their knives and encourage them to become a grassroots member of AKTI free on our website www.akti.org . Email me their contact information and I'll send them a sample newsletter and information to join as an AKTI member.
Best wishes for a wonderful holiday season, Jan Billeb
Executive Director
American Knife & Tool Institute
[email protected]
www.akti.org
About:
AKTI – The American Knife & Tool Institute represents the entire knife community and all knife owners as we have since 1997. We have successfully won every legislative effort so far. AKTI continues its mission to "Keep Knives in American Lives" Visit: www.akti.org