Apply Now For 2010 Arizona Elk, Pronghorn Hunts
Beat the rush – take advantage of the correction period to fix errors.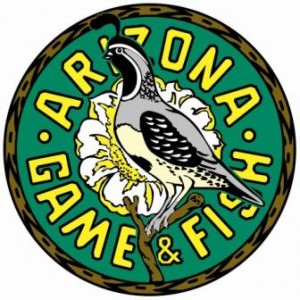 Arizona –-(AmmoLand.com)- Applications are now being accepted for Arizona's 2010 elk and pronghorn antelope hunts.
The 2010 Pronghorn Antelope and Elk Hunt Draw Information regulations booklet and application forms are available online at www.azgfd.gov/draw.
Printed copies of the booklet and forms should be available at department offices and at license dealers by the second week of January.
Applications must be submitted to the Arizona Game and Fish Department either by U.S. mail to P.O. Box 74020, Phoenix, AZ 85087-1052 or by hand delivery to any Game and Fish office. The deadline to apply is Tuesday, Feb. 9, 2010 by 7 p.m. (MST). Applications must be in the department's possession by the deadline – postmarks do not count.
Hunters whose applications are received during the "correction period" will receive up to three calls from the department in a 24-hour period if an error is found on the application. If the applicant is reached by phone, the department will try to help fix the error to prevent the application from being rejected. The correction period ends at 5 p.m. on Jan. 21.
Hunters are reminded that a 2010 hunting license is required to apply. Department officials encourage hunters to get their license before applying for an elk or antelope hunt permit-tag if they wish to do any other hunting in early 2010. Licenses purchased through the draw process will not be mailed out until after the draw is completed.