Micklethwaite Narrowly Defeats Chu for Area 2 Women's Open and High Lady Shooting Titles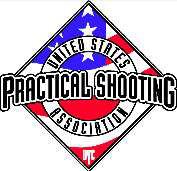 SEDRO-WOOLLEY, Wash. —-(AmmoLand.com)- By just over half a point, Eva Micklethwaite managed to edge out Jenny Chu to pick up her first Area win and the coveted Women's Open division title at the U.S. Practical Shooting Association's Area 2 Regional Handgun Championships.
Micklethwaite, who was a member of the Team USA and helped win the gold in 2008 at the International Practical Shooting Confederation's (IPSC) World Shoot XV in Bali, Indonesia, was also crowned High Lady, a title that goes to the top overall female shooter in the match.
Through most of the match Chu held the lead with five key stage wins among the women shooters. Yet Micklethwaite stayed within striking distance giving Chu a 30 point led early but closing the gap to just under 10 points by the ninth stage.
With just two stages remaining Micklethwaite made her move.
On the tenth stage Mickelthwaite picked up 14 points on Chu by scoring 18 A zone hits and 6 C zone hits. Chu put 20 solid A zone hits down range but dropped points with a B, C and D hit as well as one Miss and one No-Shoot. This gave Micklethwaite a slim lead of just 4.5637 points going into the final stage.
With the match slipping away, Chu tried to recover putting eight of her ten shots in the A zone with the remaining two falling in the C zone. She picked up just over 42 points on the stage but it wasn't enough as Micklethwaite scored six A zone hits and four C zone hits giving her slightly more than 37 points for the stage.
When all the scores were tallied, Micklethwaite's late surge put her just 0.5715 points ahead of Chu with a final score of 1120.3398 to 1119.7683.
"This was one of the closest matches of the season and nothing short of nail biter. Both Eva and Jenny battled all the way, even through the very last shot of the match. It's a big win for Eva and one that is well deserved," said Dave Thomas, executive director of the U.S. Practical Shooting Association.
Rounding out the top five were Team Smith & Wesson's Kay Miculek in third with 1098.2849, Valarie Levanza-Rosales in fourth with 1061.9108 and Lily Chung in fifth with 985.5508.
The match, which was held November 12-15 at the Rio Salado Sportsman's Club in Mesa, Ariz., drew a total of 355 shooters who put a combined 100,000-plus rounds down range competing for regional championship titles in the Open, Limited, Limited-10, Production, Revolver and Single Stack divisions.
The USPSA Area 2 region includes Arizona, California, Colorado, Hawaii and New Mexico but shooters from around the country attended.
About USPSA:
The United States Practical Shooting Association is a non-profit membership association and the governing body for the sport of Practical Shooting in America. USPSA has nearly 18,000 members and more than 350 affiliated clubs which host weekly matches throughout the country providing recreational shooters with the opportunity to test and refine their shooting skills in a safe, competitive environment. USPSA is also the US Region of the International Practical Shooting Confederation (IPSC), which is comprised of approximately 67 nations. For more information, visit www.uspsa.org.