Arizona Narrows Shooting Range Locations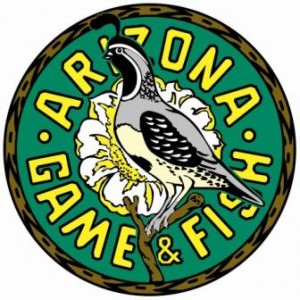 PHOENIX, Az –-(AmmoLand.com)- Due to a high-density of archeological sites, the Arizona Game and Fish Commission on Saturday (Dec. 5), eliminated the Winona/Telephone Range location from consideration for the Northern Arizona Shooting Range (NAZSR) in the Flagstaff region.
Survey results of the Cochrane Hill location, located on the Coconino National Forest, also revealed some scattered archeological sites, mainly outside of the interested area to be developed. This location would still meet the needs of a local shooting range and remains a strong alternative.
A new location that has emerged for consideration is the Foster Ranch property, a 160-acre deeded property just south of I-40 from the Winona exit. Research of the property reveals it has passed preliminary investigations. A few remaining due diligence investigations are needed before fully considering this property as suitable. A private deeded property transaction could have the shortest timeline for establishing a shooting range. This narrows the NAZSR proposed locations to three.
In the meantime, coordination efforts are still on track with the Coconino National Forest for the Willard Springs land exchange. The regional forester has provided the final Agreement to Initiate to the Game and Fish director for approval and subsequent initiation of the National Environmental Policy Act process, a federal requirement which is estimated to cost $788,000.
The commission unanimously approved the department's recommendation and emphasized frequent updates with the goal of further narrowing the number of proposed locations by the March 2010 commission meeting.
To learn more about the Northern Arizona Shooting Range, visit www.azgfd.gov and select "Northern Arizona Shooting Range" under "In the Spotlight."
About:
The Arizona Game and Fish Department prohibits discrimination on the basis of race, color, sex, national origin, age, or disability in its programs and activities. If anyone believes that they have been discriminated against in any of the AGFD's programs or activities, including employment practices, they may file a complaint with the Deputy Director, 5000 W. Carefree Highway, Phoenix, AZ 85086-5000, (602) 942-3000, or with the Fish and Wildlife Service, 4040 N. Fairfax Dr. Ste. 130, Arlington, VA 22203. Persons with a disability may request a reasonable accommodation or this document in an alternative format by contacting the Deputy Director as listed above.