New Episodes Of Arizona Wildlife Views TV Begin Airing In February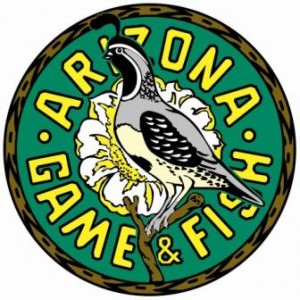 Arizona –-(AmmoLand.com)-The Arizona Game and Fish Department's award-winning television show, Arizona Wildlife Views, will be back on PBS station KAET-TV Phoenix (Channel 8) with brand-new episodes in February.
The new season will begin its 13-week run on Wednesday, Feb. 3, in the 7:30 p.m. time slot.
Arizona Wildlife Views features wildlife, conservation and outdoor recreation stories from across Arizona, highlighting the wonders of our great state.
Some of the shows you can look forward to include: The reintroduction of endangered species, like the black-tailed prairie dog and Chiricahua leopard frog; habitat recovery such as Fossil Creek and the San Pedro River; tips from the Wildlife Viewing Guide on the best places to watch wildlife; and other wonderful feature stories starring the wildlife of Arizona.
The Emmy-winning television program also airs on KUAT-TV in Tucson and on most city cable access channels throughout the state.
For more information or to watch your favorite episode again from the department's Web site, visit www.azgfd.gov/tv.