Arizona to Grow Hunting and Shooting with $82,500 in NSSF Grants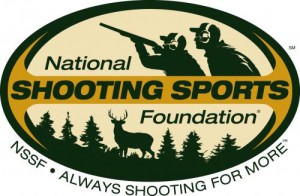 PHOENIX, Ariz. –-(AmmoLand.com)- With the assistance of the National Shooting Sports Foundation, Arizona Fish & Game Department is working to secure the future of hunting by tapping the enthusiasm of youth and seniors.
The department announced new programs at a press conference today, with two initiatives made possible by grants provided by the National Shooting Sports Foundation totaling $82,500.
These are the first grants Arizona Fish & Game has received through NSSF's Hunting Heritage Partnership Program, which has provided nearly $3.4 million in assistance to wildlife agencies over the past seven years to create hunting and recreational shooting opportunities.
"NSSF's Hunting Heritage Partnership grants are awarded based on the potential for developing new hunters and shooters and reactivating inactive sportsmen and women," said Steve Sanetti, president of the National Shooting Sports Foundation. "Arizona's new programs show real promise for success, and NSSF is proud to support them."
A Senior Hunts program seeks to motivate sportsmen who have reduced their time spent afield or stopped hunting altogether to use their years of experience to pass on knowledge and skills to a new generation of hunters. Seniors can serve as mentors in the field and in the classroom to give newcomers and novices expertise that would take years to develop on their own.
A second mentoring program encourages sportsmen's organizations to develop small game camps to help get youth hunters started hunting and to utilize the state's new apprentice hunting license program that allows a youth to hunt with a licensed mentor before taking a hunter education course.
"We have utilized the latest research on participation in developing these introductory hunting programs," said Larry Voyles, director of Arizona Fish & Game. "We thank NSSF for its generous support and for funding the Hunting Heritage Partnership. This is a great example of how state agencies and industry can work together to preserve hunting."
Apprentice hunting license programs, pioneered by the Families Afield program jointly supported by NSSF, the U.S. Sportsman's Alliance and National Wild Turkey Federation, have resulted in more than 300,000 new youth hunters over the last several years.
Apprentice hunting licenses are new to Arizona as of this year.
Arizona was one of nine state wildlife agencies to receive nearly $500,000 in grants through NSSF's Hunting Heritage Partnership in 2009. Since the inception of the Hunting Heritage Partnership, 37 states have received funding.
First Shots
Following the press conference, the fish and game department sponsored a First Shots seminar for attending media. First Shots is an NSSF program that provides a supervised introduction to shooting and safe firearms handling. Learn more at firstshots.org.
About NSSF
The National Shooting Sports Foundation is the trade association for the firearms industry. Its mission is to promote, protect and preserve hunting and the shooting sports. Formed in 1961, NSSF has a membership of more than 5,000 manufacturers, distributors, firearms retailers, shooting ranges, sportsmen's organizations and publishers. For more information, log on to www.nssf.org.