ATF Deputy Assistant Director James Zammillo Recognized by NSSF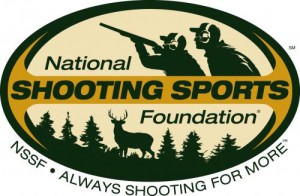 WASHINGTON DC— -(AmmoLand.com)- The Bureau of Alcohol, Tobacco, Firearms and Explosives (ATF) Industry Operations Deputy Assistant Director James Zammillo was presented with a plaque from the National Shooting Sports Foundation (NSSF) at ATF headquarters.
Zammillo was recognized for his ongoing efforts to promote the transparency of ATF industry operations, voluntary internal industry controls, and overall partnership between ATF and its firearms industry partners.
These efforts are essential for ATF to carry out its mission to protect the American people.
As a result of Zammillo's work, federal firearms licensees (FFLs) have been given important insight into the various violations encountered during inspections, and their potential link to public safety. In addition, compliance among FFLs has improved and revocations have decreased in recent years.
Zammillo expressed his gratitude to the industry operations personnel in the field for their hard work in implementing the overall strategy.
"The award is truly for all of those who have partnered to protect the public, both in ATF and the industry," Zammillo said.
More information on ATF and its programs is at www.atf.gov.
About:
ATF – Is a unique law enforcement agency in the United States Department of Justice that protects our communities from violent criminals, criminal organizations, the illegal use and trafficking of firearms, the illegal use and storage of explosives, acts of arson and bombings, acts of terrorism, and the illegal diversion of alcohol and tobacco products.
We partner with communities, industries, law enforcement and public safety agencies to safeguard the public we serve through information sharing, training, research, and use of technology.
About NSSF
The National Shooting Sports Foundation is the trade association for the firearms industry. Its mission is to promote, protect and preserve hunting and the shooting sports. Formed in 1961, NSSF has a membership of more than 4,000 manufacturers, distributors, firearms retailers, shooting ranges, sportsmen's organizations and publishers. For more information, log on to www.nssf.org.