ATK Wins $5.8 Million Contract to Supply Ammunition to the Crane Division of the Naval Surface Warfare Center
Requirements include supply of Mk318, Mk319, 5.56mm and 7.62mm cartridges.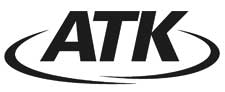 MINNEAPOLIS, Minn – Alliant Techsystems (NYSE: ATK) has received a $5.8 million contract for ammunition from the Crane Division of the Naval Surface Warfare Center.
The contract is for the production of Mk318 5.56mm and Mk319 7.62mm caliber cartridges. The ammunition will be manufactured in Anoka, Minn.
The 5.56mm and 7.62mm products chosen by Crane were optimized under a development contract to complement gun maker Fabrique Nationale Herstal's (FNH) newly released Special Operations Combat Assault Rifle (SCAR) weapon system.
The SCAR emerged from U.S Special Operations Command (USSOCOM)'s Special Operations Forces Combat Assault Rifle program and is highly modular for easy adaptability to future upgrades and enhanced ammunition designs.
The contract ammunition is also compatible with existing 5.56mm and 7.62mm weapons systems and utilizes ATK's unique barrier defeat projectile. This feature ensures proper functioning through barriers commonly encountered during warfare. ATK led the cartridge development contract for the Mk318 and Mk319.
"ATK's ammunition will play a significant role in ensuring the Crane Division of the Naval Surface Weapons Center can perform its duties," said Mark DeYoung, ATK Senior Vice President and President Armament Systems.

"This successful development effort demonstrates the design and production engineering strengths within our business to achieve our goal of meeting customer requirements. This is a clear example of how well our company works with emerging technologies to design programs that fit with market needs."
The Crane Division is a shore command of the United States Navy under the Naval Sea Systems Command headquartered in Washington D.C. It's located in Crane, Ind. and focused on harnessing the power of technology for the Warfighter.
About:
ATK is a premier aerospace and defense company with more than 18,000 employees in 22 states, Puerto Rico and internationally, and revenues of approximately $4.8 billion. News and information can be found on the Internet at www.atk.com.