BLACKHAWK! Law Enforcement Introduces Two New Lines of Duty Gear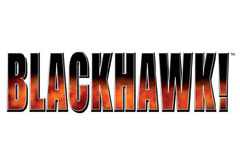 NORFOLK, VA –-(AmmoLand.com)- BLACKHAWK! Products Group™, the world leader in manufacturing tactical gear for the military, law enforcement, industrial security and outdoor markets introduces two new duty gear lines based on the success of the existing nylon lines.
Produced from Nytek®, a nylon composite fabric and available in both plain and basketweave finish to support department or personal equipment uniform requirements.
"We have seen rapid adoption of our SERPA holster technology in the law enforcement community, and with the extension of both plain and basketweave finishes to our nylon duty gear lines officers will now be able to have a complete duty belt system available from BLACKHAWK!, regardless of their choice of finish," stated Terry Naughton, Vice President Marketing, BLACKHAWK!
The new duty gear offers a traditional leather look but without the weight and hard-to-fit issues of traditional leather. The specially-formed, high performance nylon fibers are nearly indistinguishable from the collagen fibers of leather.
Key advantages of BLACKHAWK! duty gear include:
Reduced weight – Stronger yet lighter than traditional leather duty gear
Professional Appearance – Can be polished in the same manner as leather yet clean up can be done to disinfect blood born pathogens with a solution of 5% bleach water
Breathable – Heat and water vapor dissipate in warm weather
Protection from the elements – Will not absorb water, does not fade, crack or dry out with exposure to UV rays and the performance characteristics remain the same regardless of the temperature.
All of these benefits to the law enforcement officer plus BLACKHAWK!'s design and manufacturing capabilities have produced this exceptional line of belts and pouches in plain and basketweave finishes. New pouches include double magazine pouches, handcuff, flashlight, Gladius® light, latex glove, radio, chemical agent, Punch II canister pouches, silent key holders and molded expandable baton pouches. The reinforced duty belts with loop retail for $49.99 and the pouches range from $27.99 to $49.99.
About BLACKHAWK!®:
BLACKHAWK! Products Group™, founded in 1993 by President and CEO Mike Noell, is a leading US manufacturer of tactical, military, shooting sports and law enforcement equipment. BLACKHAWK! is a global manufacturer of tactical gear, body armor, law enforcement duty gear, holsters, hydration systems, protective gloves and gear, apparel and footwear, knives, illumination tools, breaching tools, hunting gear, and recoil reducing stocks. BLACKHAWK! headquarters is in Norfolk, Virginia, with US manufacturing facilities in North Carolina, Montana, and Idaho. For more information on BLACKHAWK! and BLACKHAWK! products, log on to www.BLACKHAWK.com or call 800-694-5263.