Celebrate Conservation by Giving to the Theodore Roosevelt Conservation Partnership
Jim Range was a dedicated sportsman whose conservation legacy included co-founding the TRCP.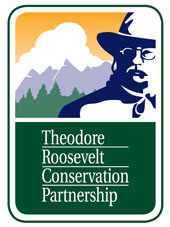 Washington, DC – -(AmmoLand.com)- This year has been an emotional and pivotal year for the TRCP family. As 2009 began, the TRCP lost its visionary co-founder and compass, Jim Range.
The TRCP represented the culmination of Jim's lifelong commitment to conserve our country's fish and wildlife populations and the habitats on which they rely. His ideals and objectives form the basis for the TRCP's mission to work in support of America's sportsmen and the outdoor heritage we so deeply cherish.
Immediately following Jim's death, the Jim Range Conservation Fund was established to honor Jim and to perpetuate his conservation vision. Building on the TRCP's new strategic plan, the JRCF forms the cornerstone of our group's fundraising efforts over the next two years and will strengthen the TRCP in the following key areas:
Opportunities: Enhance the TRCP's flexibility to seize special opportunities and confront challenges on the issues that affect the conservation of fish and wildlife habitat and our hunting and fishing traditions.
Programs: Advance the TRCP's signature sportsmen-conservation programs: Western Public Lands, Private Agricultural Lands and Marine Fisheries.
Sustainability: Move the TRCP to the next level by creating an infrastructure of financial, technological and marketing support to develop a more diverse funding base and ensure our group's financial security.
Through the generosity of many TRCP partners, the JRCF is gaining momentum, having recently received two $100,000 gifts from individual donors. A new level of support is building for the TRCP in Jim's memory. In the last six months, the fund has been the recipient of more than $350,000 from supporters and partners of the TRCP.
As 2009 draws to a close, please consider a gift to the TRCP's Jim Range Conservation Fund to honor the vision of one of our nation's greatest sportsmen. Help the TRCP ensure that future generations can experience our treasured outdoor way of life.
All of us at the TRCP wish you the very best for a happy holiday season.
P.S.: Jim Range, one of the country's greatest champions for sportsmen-conservationists, has been honored with a posthumous nomination as the 2010 Budweiser Conservationist of the Year. The winner will be determined by a public vote. The deadline for voting is Dec. 15 – please cast your vote today.