EOTAC Offers Young Shooters Big Discount on Branded Clothing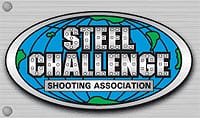 SEDRO-WOOLLEY, Wash. —-(AmmoLand.com)- The Scholastic Steel Challenge (SSC) has partnered with tactical apparel manufacturer EOTAC to offer SSC participants SSC branded clothing at a substantial savings. EOTAC is the latest company to sign on to support the new youth shooting program.
As an SSC partner, EOTAC will offer a wide range of its popular shooting attire embroidered with the SSC which SSC competitors and coaches can purchase direct from the EOTAC online store at a 40% discount. Additionally EOTAC will donate 10% of the yearly SSC related sales back to the program to help continue the program's expansion.
The Scholastic Steel Challenge is a national team-oriented youth shooting program developed by the Steel Challenge Shooting Association (SCSA) and funded in part by a grant from the National Shooting Sports Foundation. The program is open to young men and women ages 12 to 20 and offers them the opportunity to compete as a four person team for a national title in the action pistol discipline of speed shooting.
Already the program has received support from the National Shooting Sports Foundation, Smith & Wesson, the Outdoor Wire Digital Network, Glock and Action Target which have committed over $150,000 in funding and product.
"EOTAC is deeply committed to growing the shooting sports. Our gear is worn by our own shooting team and widely used by competitive shooters across a variety of shooting sports. We're pleased to support this important shooting program and look forward to bringing into the EOTAC shooting fraternity an SSC team," said Fernando Coelho, president of EOTAC.
"We're very pleased to have EOTAC join us as we bring the sport of Scholastic Steel Challenge to the youth of America," said Scott Moore, director of SSC. "And as with all sports they must look the part; with this line of professional clothing our competitors will let everyone know they're part of SSC".
For more information on the Scholastic Steel Challenge and the Steel Challenge Shooting Association please visit www.SteelChallenge.com.
About the SCSA:
The Steel Challenge Shooting Association (SCSA) is the governing body of the sport of Speed Shooting and organizer of the Steel Challenge World Speed Shooting Championships. To learn more about the Steel Challenge Shooting Association and the Steel Challenge visit the Web site at www.steelchallenge.com. There you will find diagrams of the stages of fire, complete listing of past results, a list of past champions, world record times and more.