Fish And Wildlife Commission To Consider Land Exchange Between WDFW and WDNR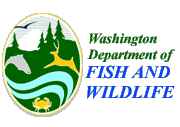 OLYMPIA, WA –-(AmmoLand.com)- The Washington Fish and Wildlife Commission is scheduled to accept public testimony and take action on a proposal to exchange additional land in eastern Washington with the Washington Department of Natural Resources (WDNR) at a meeting Jan. 7-9 in Olympia.
In addition, the commission is scheduled to accept public testimony on proposed updates to the Columbia River spring chinook policy and the Columbia River sturgeon management policy.
The commission, a nine-member citizen panel appointed by the governor to set policy for the Washington Department of Fish and Wildlife (WDFW), will convene for its regular meeting Jan. 8-9 in Room 172 of the Natural Resources Building, 1111 Washington St. S.E. The meeting is scheduled to begin at 8:30 a.m. both days.
Prior to that meeting, the commission will conduct a half-day work session Jan. 7 on policy governance and budget preparation. The work session is scheduled to begin at 1 p.m. in Room 175 in the Natural Resources Building.
During the Jan. 8-9 meeting, the commission will consider approving the second phase of a major land exchange proposed by WDFW and WDNR. Under the proposal, WDFW would acquire approximately 25,849 acres of shrub-steppe and lower-elevation forest habitats, while WDNR would acquire approximately 12,424 acres of higher elevation forest habitat.
The proposed exchange – which would affect properties in Kittitas, Okanogan, Klickitat, Yakima, Asotin and Chelan counties – is designed to consolidate both departments' lands and allow for more effective management of properties. The primary benefits of the exchange would:
Protect and enhance habitat for big-game species (e.g. elk, mule deer, bighorn sheep), shrub-steppe species (e.g. sage grouse, sage thrasher, sage sparrow, Brewer's sparrow), and forest species (e.g. goshawk, pileated woodpecker, white headed woodpecker, forest grouse).
Maintain public access and recreation on public lands.
Generate revenue for WDNR trust beneficiaries, such as public schools.
WDFW and other agencies involved in the proposed land exchange accepted public comments through Dec. 16 on a joint Environmental Assessment document that addresses both state and federal regulatory requirements. A copy of the joint Environmental Assessment, which includes a description and maps of the proposed land exchange, is available on the WDFW website at http://wdfw.wa.gov/hab/sepa/sepa.htm .
In the first phase of the land exchange, finalized in August, WDFW acquired 9,000 acres and WDNR acquired 5,100 acres.
In other business at its January meeting, the commission is scheduled to consider a proposal to offer hunters five additional multi-species raffle permits and housekeeping changes to the Deleterious Exotic and Live Wildlife regulations.
The commission also is scheduled to hear a briefing on the North of Falcon policy. The two-year policy, which doesn't expire until the end of 2010, provides direction to fishery managers in defining annual salmon fishing seasons in Washington's waters.
In addition, WDFW Director Phil Anderson will present to the commission options for alternative public-input processes on two sportfishing rule proposals that have drawn considerable interest. Anderson is scheduled to present those alternatives Jan. 8 during the Director's Report.
The two alternative processes would address a proposal that would ban the use of small lead fishing tackle at 13 lakes in Washington, and a proposal that would close fishing for bottomfish and halibut off the northwestern tip of the Olympic Peninsula.
Commissioners also are scheduled to attend an annual meeting with Gov. Chris Gregoire Jan. 8 at 1 p.m. in the Governor's office.
For more information about future commission meetings, visit WDFW's website at http://wdfw.wa.gov/commission/meetings.html