Grouse Habitat Improvement Project on Flatbrook WMA in December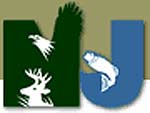 Trenton, NJ –-(AmmoLand.com)-
The NJ DEP Division of Fish and Wildlife is conducting a habitat improvement project to create three small patches of early successional forest totaling 25 acres on the Flatbrook Wildlife Management Area.
The work is being conducted under a forest management plan funded by the Ruffed Grouse Society and administered by the New Jersey DEP Forest Service
About:
Established in 1961, the Ruffed Grouse Society is the one international wildlife conservation organization dedicated to promoting conditions suitable for ruffed grouse, American woodcock and related wildlife to sustain our sport hunting tradition and outdoor heritage.
Information on the RGS, its mission, management projects and membership can be found on the web at: www.ruffedgrousesociety.org.