NJ Hunters Helping the Hungry to be Featured on CNN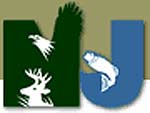 Trenton, NJ –-(AmmoLand.com)- New Jersey's own Hunters Helping the Hungry organization will be one of the groups featured on an upcoming CNN one-hour special entitled Giving in Focus: 12 Days of Goodness.
The series is being produced by CNN writers and photojournalists who are looking at the creative and traditional ways people are giving of their time, their resources and their love. The goal is to highlight acts of generosity that can be found not only at the holidays, but throughout the year. According to Les Giese, co-founder of Hunters Helping the Hungry, "This is a wonderful opportunity to spread the news about how our group provides thousands of pounds of high protein venison to feed New Jersey's hungry families."
Since the Hunters Helping the Hungry program began in 1997, it has donated over 219,000 pounds of venison, providing approximately 876,000 servings to feed hungry people in the community.
Produced by CNN's award winning team of photojournalists, the In Focus series explores the stories beyond the headlines, bringing to light the voices of those affected by the multifaceted issues covered by CNN. In Focus draws on the power of visual storytelling and natural sound packages to bring a new perspective to CNN's coverage of the most important issues of the day.
The series' unique production style, in which one photojournalist writes, shoots, and edits their own local story, not only gives photojournalists an outlet to display their talent, it provides CNN with original, compelling, and cost-effective material that can be used across the network and many platforms to enhance their coverage of major news events.
Giving in Focus: 12 Days of Goodness will be hosted by Tom Foreman and airs at 1:00 p.m. on Christmas Day and 3:00 pm ET on December 26th on CNN.
Visit CNN's website for the show at https://www.cnn.com/SPECIALS/2009/giving.in.focus/index.html .
Visit: Hunters Helping the Hungry