Indianapolis Star Jumps on the Concealed Carry Permit Database Bandwagon and Puts Law Abiding Gun Owners at Risk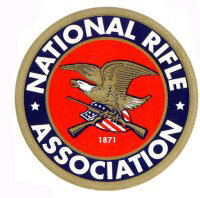 Indianapolis , IN –-(AmmoLand.com)- This week, the Indianapolis Star revealed its own gun database in an attempt to capitalize on the same controversial limelight as the Bloomington Herald-Times.
The Star's database is modified from a street-based catalog of the number of permit holders in a defined area, to a demographic listing of Indiana ZIP codes, including the percentage of the population permit holders make up, as well as the their gender, race and age.
However, such differences do not hide the paper's intent.
The search-able database of law-abiding carry permit holders is included in the "Public Safety" section of the paper's website.
The paper seems to believe that it's a matter of "public safety" for people to know how many permit holders live near them. Apparently the Star thinks that law-abiding concealed carry permit holders are to be regarded with caution.
Below is a list of the demographic information available for permit holders in one Indiana ZIP code from the Indianapolis Star website:
Concealed carry permit holders (as of Aug. 20, 2009)
Here's a detailed look at concealed carry permit holders in ZIP code 4****7, compared to overall adult population characteristics from the 2000 census:
Permit holders
Overall population
Gender :
Female
16.06%
52.42%
Male
83.94%
47.58%
Race :
Black
1.72%
0.86%
White
97.32%
97.37%
Other
0.96%
1.77%
Age :
Under 21
0.67%
3.64%
21 to 40
25.14%
29.56%
41 to 64
58.03%
53.14%
65 and older
16.16%
13.66%
Purpose
for permit :
Personal protection
99.24%
Gun dealer
0.19%
Hunting
0.29%
Former police
0.29%
Unknown reason
0.00%
It remains NRA's firm belief that media outlets abuse their First Amendment rights when they harass and demonize lawful citizens for exercising their Second Amendment rights.
ACTION: Please call and express your disapproval of the Star?s treatment of law-abiding gun owners. The paper has a toll-free number for long-distance callers who would like to respectfully voice their displeasure:
Toll-Free Switchboard:
1-800-669-7827
In-State Subscriptions and Billing:
1-888-357-7827
Michael G. Kane, President and Publisher
[email protected]
Dennis R. Ryerson, Editor and Vice President
[email protected]
Juli Metzger, Executive Editor, Digital and Custom Publications
[email protected]
Jenny Green, Managing Editor
[email protected]
D. Todd Moore, Administrative Editor
[email protected]
About:
Established in 1871, the National Rifle Association is America's oldest civil rights and sportsmen's group. Four million members strong, NRA continues its mission to uphold Second Amendment rights and to advocate enforcement of existing laws against violent offenders to reduce crime. The Association remains the nation's leader in firearm education and training for law-abiding gun owners, law enforcement and the military.