Master Hunter Program Accepting Applications Beginning Jan. 1 2010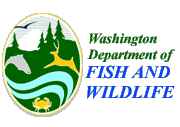 OLYMPIA, WA –-(AmmoLand.com)- The Washington Department of Fish and Wildlife (WDFW) will be accepting enrollment applications for its Master Hunter program Jan. 1 through Feb.15.
Two orientation meetings on the application and certification process have been scheduled.
Those meetings are scheduled for:
Jan. 9 – From 9 a.m. to 1 p.m. at the West Valley Fire Department, 10000 Zier Road, Yakima.
Jan. 16 – From 1 p.m. to 4 p.m., in Room 172 of the Natural Resources Building, 1111 Washington St. SE, Olympia.
Details on the program, application forms and enrollment procedures are available at https://wdfw.wa.gov/hunting/masterhunter/ .
Master hunters participate in controlled hunts to remove problem animals that damage property or threaten public safety.
"To qualify for the program, applicants must demonstrate a high level of skill and be committed to lawful and ethical hunting practices, said Bruce Bjork, chief of the WDFW Enforcement Program that manages the Master Hunter program. Those who have been convicted of violating a state fish and wildlife regulation in the last 10 years are not eligible."
"This is a great opportunity for conscientious, committed hunters to assume a leadership role among their peers," Bjork said. "Their knowledge and conduct in the field can help build positive relationships with landowners and assure public hunting opportunity in the future."
Hunters enrolling in the program are required to pass a written exam, undergo a criminal background check, sign a Master Hunter Code of Ethics form and provide at least 20 hours of volunteer service on WDFW projects that benefit the state's wildlife resources.
Hunters who successfully complete the certification process will receive a certificate; a patch and a master hunter identification card; and will be eligible to participate in depredation hunts.