Meprolight to Unveil New Night Sights at Shot Show 2010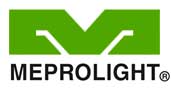 Or Akiva, Israel –-(AmmoLand.com)- Meprolight, a provider of innovative weapon sights, today announced the availability of a wide range of new self-illuminated tritium night sights for various weapons, including Mossberg 500 SPX and 930 SPX shotguns, Ruger SR9 pistol, Springfield 1911 A-1 5″ Operator pistol, Jericho 941 pistol and AK-47 AKM assault rifle, among others.
The new tritium sights will be launched at Shot Show 2010, the shooting, hunting, and outdoor trade show to be held January 19-22, 2010 in Las Vegas (booth 3205).
Meprolight, which has been operating in the United States for 25 years, is regarded as the largest self-illuminated tritium night sights manufacturer, providing more than 135 customized sights for revolvers, pistols, shotguns and rifles, including fixed and adjustable sights in various color combinations, as well as tailor-made solutions, in response to clients' unique needs.
"Our new products are manufactured and tested to meet the highest quality standards, and we expect that our growing number of users will find these sights very attractive," said Benny Kokia, Director of Sales and Marketing. "As a dominant company in the weapon sights market, Meprolight develops and introduces new sights every year, meeting company client needs and requests. Meprolight maintains direct contact with most of the world's weapon manufacturers, and develops new sights alongside the introduction of new firearms. The new sights clearly demonstrate our strong commitment to the small arms industry."
Meprolight combat proven tritium self-illuminated night sights enable hitting stationary or moving targets under low-light conditions, with dramatically increased hit probability. Test results by marksmen and journeymen-level shooters have shown an increase of over 85% hit efficiency. Meprolight takes maximum advantage of tritium light sources. These fail-safe, maintenance-free light sources do not require an external energy source, and provide up to 15 years of usable light under all weather conditions.
The tritium night sights offer a sighting system for improved rapid instinctive aiming, which requires no transition from day to night use. Day and night, the shooter's aiming reference is three solid dots, identical in appearance and location under all light conditions.
In recent years, Meprolight has developed optical and electro-optical products for firearms. Among the company's well-known products are the Mepro 21 – day and night reflex sight, the Mepro Mor – day and night reflex sight with laser and IR pointers, and a revolutionary day and night sight for 40mm grenade launcher. In addition, Meprolight recently announced an advanced version of its Mepro NOA uncooled thermal weapon sights (4X and 7X magnification). The advanced version contains a smart electronic level indicator, a critical component in balancing the sight for effective long-range shooting, and a sophisticated fire control system. Another new feature is the capability to withstand heavy weapon recoil. The sight's advanced version enables two-way communication with military devices, such as range finders and wireless recording systems.
About Meprolight
Meprolight designs and manufactures a wide array of electro-optical and optical sights and devices, night vision devices, thermal sights and a wide variety of night sights and other tritium- and LED-illuminated products and accessories for safety and security applications for the law enforcement, military and civilian communities. For more information about Meprolight visit www.meprolight.com.