VCDL to Address Newport News VA About Anti Gun Mayor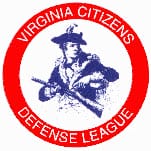 Virginia – -(AmmoLand.com)- Members of the VCDL will address the Newport News City Council, and particularly mayor Frank, concerning his membership in Bloomberg's "Mayors Against Illegal Guns.
Bloomberg's organization has had a number of mayors to rescind their membership once they discovered the true agenda of the MAIG.
Not suprisingly, some of the members also have criminal records, and oddly enough, some are not even mayors!
The city council meets the second and forth Tuesday of each month.  The meetings start at 7PM and anyone wishing to speak must be signed up in advance of the meeting. We will be there the second Tuesday of December – THIS TUESDAY, December 8, 2009
VCDL EM Ron Lilly will be speaking to the mayor and invites and encourages others to sign up to speak also speak to the mayor.  Mayor Frank needs to hear from us concerning his shameful decision to join the northeastern mayor in an open attempt to suppress the rights of law abiding citizens to own or carry guns here in the commonwealth.
Directions to the city hall: https://tinyurl.com/ybn9pn6
Come out and join us in voicing our opposition to the leftist's goal of infringing on our rights.
About:
Virginia Citizens Defense League, Inc. (VCDL). VCDL is an all-volunteer, non-partisan grassroots organization dedicated to defending the human rights of all Virginians. The Right to Keep and Bear Arms is a fundamental human right.