NSSF Warns Of Threat To Ammunition Availability, Calls For Action in Passing Pro Ammunition Bill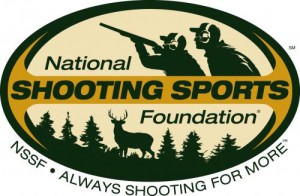 NEWTOWN, Conn. –-(AmmoLand.com)- The National Shooting Sports Foundation has notified members that, as demand for ammunition continues to outpace supply,
"it is critically important that an amendment authored by Rep. Sam Graves (R-Mo.) to a seemingly obscure hazardous material bill (HR 4016) be attached to the legislation during consideration on the House floor."
The NSSF notes that the amendment being pushed by Graves will help protect the shipment of materials necessary for the manufacturing of ammunition, and warns that without the Graves Amendment, the rate of production will slip, perhaps precipitously.
In turn, decreased production of ammunition will lead to decreased availability. This will lead to an increase in ammunition prices directly affecting consumers.
Floor action on the bill is anticipated within the next three weeks. Rep. James Oberstar (D-Minn.), chairman of the Transportation and Infrastructure Committee, intends to bring HR 4016 to the floor prior to the end of the session.
NSSF is encouraging all hunters and sportsmen to contact Rep. Oberstar and urge him to support the Graves Amendment. He can be reached at 202-225-6211.
About NSSF
The National Shooting Sports Foundation is the trade association for the firearms industry. Its mission is to promote, protect and preserve hunting and the shooting sports. Formed in 1961, NSSF has a membership of more than 5,000 manufacturers, distributors, firearms retailers, shooting ranges, sportsmen's organizations and publishers. For more information, log on to www.nssf.org.