OSP Introduces NEW Audio Book for Shotgunners – Available NOW
No time to read, then just listen…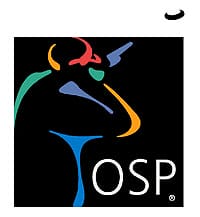 FULSHEAR, TEXAS –-(AmmoLand.com)- World renown shooting instructors, Gil and Vicki Ash of OSP (Optimum Shotgun Performance) Shooting School, are pleased to announce the release of the audio book to their hit hardcover, You Gotta Be Out of Your Mind.
This audio book is a shooter's guide to the mental aspects of sporting clays and life, and was written by Gil and Vicki Ash with Ty Adams. The new audio book is narrated by two time Country Music Award (CMA) winner, Tim Fox. The new audio book is approximately five hours and 10 minutes long all included on five compact discs. If you have ever wished to enjoy a great book on your road trip to your next outdoor adventure or while completing everyday tasks, the new audio book from Gil and Vicki is the audio book for you.
This audio book is dedicated to the ever-growing list of students and friends, like Steve Brown, who have trusted Gil and Vicki Ash with their skills to rise above the average shooter. You Gotta Be Out of Your Mind will prove to be helpful for all shotgunners in sporting clays as well as improve their personal lives. There are many audio books that deal with mental performance in other sports, but Gil and Vicki's delivers the first of its kind when it comes to information that is specific to sporting clays.
In 30 years combined teaching experience, Gil and Vicki have studied "the zone" in depth, and more importantly, have studied what it takes to produce a zone experience. This is where the mental game becomes extremely important. Gil and Vicki have developed a system that is not a one size fits all, but empowers each shooter to tailor the concepts to their own individual level, allowing them to self-coach with more effectiveness.
With chapters like "The Log," "Before You Can Feel," and "After the Fat Lady Sings," each listener will find something they can improve in their game mentally and will be able to witness results instead of plateauing.
Gil and Vicki Ash have been shooting sporting clays since 1982. Unlike other instructors, they are natural teachers who have studied and practiced not only shooting, but the psychology of learning and performance, and they have developed the most effective teaching approach in the industry. OSP's common sense teaching method helps students understand how their eyes, mind and body function together. Once this is learned, understanding why they succeed or fail when shooting a shotgun becomes simple! The powerful insight from Gil and Vicki can be applied to all aspects of your personal life and business, making you not only a better shooter, but a better performer at everything you do.
For more information regarding OSP Shooting School please visit www.ospschool.com or by calling 800.838.7533.